Adler Notepad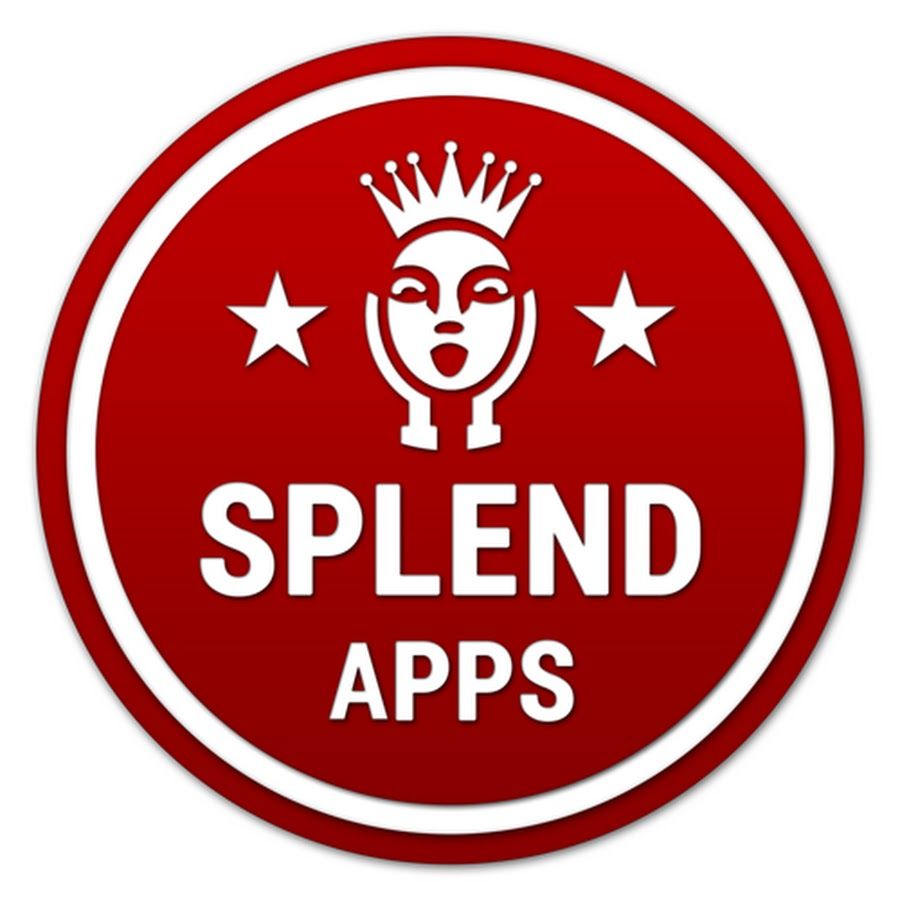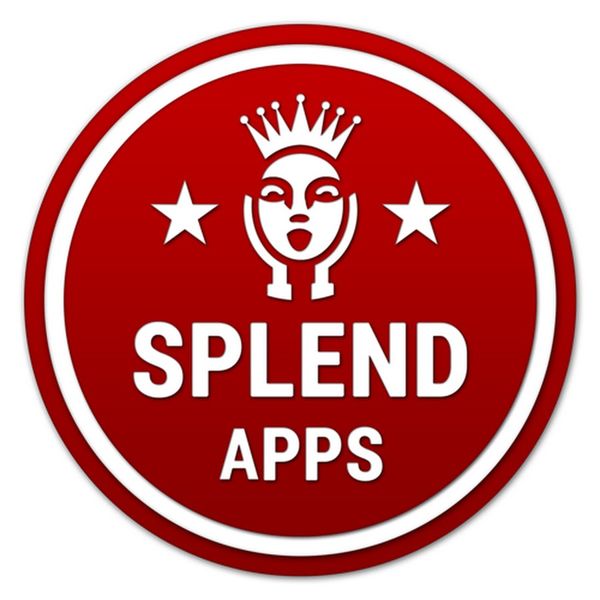 This is a great and low-cost note taking app for Android that I really enjoyed using. It's simple and clean UI is easy to use with support for labels, easy reminders, and many filtering options. It's fast and has speech-to-text, audio recording capabilities and you can add an image or a photo. You can sync to Google Drive or Dropbox although I didn't try that. On the downside there's limited sharing options, no export, and you can only add one image to a note.
Notes
I sent this review to the Developer six months ago and never received a response. Some of the reviews on Play Store mentioned the Developer does not respond to the reviews.
Something I found odd is that the name of the app inside Settings is "Alder Notes" but in the app header and Play store it's called "Notepad".
In a previous version, a preview of the attached image was displayed on the main screen but that seems to be gone in this version. It's something I had under "Amazing" list as I really liked that, similar to what Google Keep does. The 3rd screenshot is the old one I took in Aug 2021 showing the image on a note.
My rating was 9/10 before but given the lack of export options and limitation of one image per note I reduced the score to 8/10. Even though the "Bad" section of the review seems long, most are nit-picky things.
If you have some extra time, click on the link to the Developer's "Location" to see what a pretty spot they are in. I spent 10 minutes "driving around" in Street View with my morning coffee and wish I had VR goggles! I added Wroclaw to my "places to see" note file in Obsidian :)
Screenshots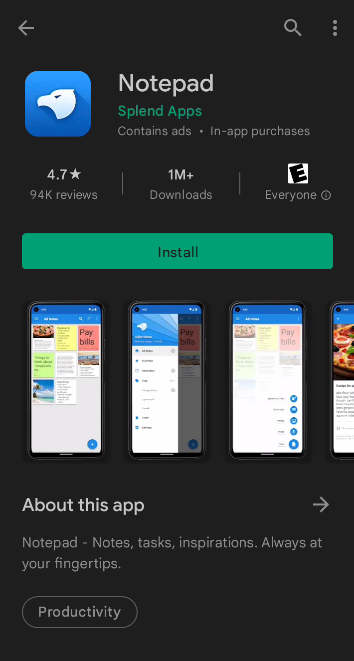 Meta
Ugly
Using the back arrow "Quit without saving?" and then having to click no and then click checkmark to save the note is a pain. It should either save the note automatically or maybe have the dialog say "Save changes?" with a Yes or No
No export to PDF, image, Markdown, HTML, or text
Can only have one image per note
Bad
Adding a note defaults input to the body not the title
Sharing seems limited to a subset of my apps i.e. not Signal or Messages
Sharing via email should put the note title as subject line
I wish the star was yellow or some color other than grey to be more obvious the note was starred
Filtering by color is cool but I couldn't easily un-filter, had to go to the menu and click "All Notes"
Does not support Markdown
No search within a note which could be OK if you only have short notes
No linking between notes, again OK if you only use it for quick atomic notes on the go
Good
$6.77 is cheap for this level of quality
Fast search across notes
Nice panel list of notes
Simple starred or not
Simple reminder settings: today, tomorrow, next week, pick a date
Colors, but I don't really like the choices, wish they were pastels
Can copy item with media
Checklists are separate types from text notes which is OK but I would also like to be able to add or embed them in a note
Manual backup and restore
Sync to Google Drive or Dropbox but not sure what sync means, needs tips or help
Sharing via email is good as it attaches images to the email
Widgets: a nice and simple one to quickly add notes and one for a specific note are good. The 3rd "all notes" widget is not useful
Sort by date created, modified, alphabetically or by reminder date (ascending or descending)
Make a copy of a note
Great
Simple UI from the start, nice clean list of choices when adding. Simple check-mark to save. Sidebar hidden and useful
Attach photo quickly and at the top
Favorite notes can be shown at the top of the list
Labels
Has a trash for deleted notes
Amazing
No ads for the first hour I used it, not clear why or when the ad shows up, maybe give a forewarning?
Text to speech note with Google is awesome. Let me do that inside a note :)
Filter by color, by notes with audio or photo attachment, or by by notes with reminder