Calldorado Notes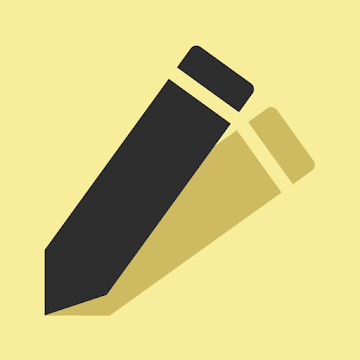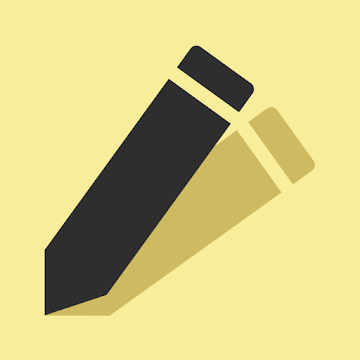 A very basic note taking app with a focus on phone calls and geo-location which could be useful for a traveling salesperson or such. It looks to have been acquired by AppsBuyout and put under their Calldorado brand. There are so many screens to get through when the app is first launched when all I wanted to do was take a note. In the end I was happy to uninstall the app as I don't like being tracked.
Screenshots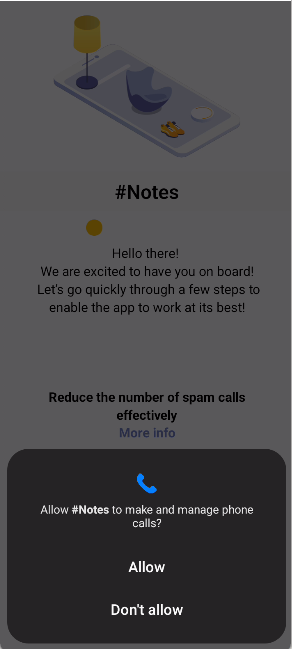 About
Score: 4/10
Version: 1.0.2483 (settings showed 6.4.7)
Location: Denmark
Ugly
Ads
Looks to be a clone of Notepad by Sappalodapps Development
So many screens at the beginning to get started
Only allowed for personal use
They use 10 ad partners and other third party trackers
Bad
Enabling all those things (access to phone, access to contacts, access to location ) up front when I don't want to
Asks to rate the app after I create my first note, ugh
Included the note title twice when I shared it via SMS
No text formatting
No image attachments
No audio recording
No checkboxes
Location is cut off in note list, only shows half-the width of the screen
Good
Fast UI
Nice title font size and bold
Hit enter from title and goes to body
Undo and redo
Checklists (separate from notes)
Share text version via SMS, email etc.
Backup notes to Google Drive
Restore notes
Add a contact to a note, first time I've seen this
28 color themes (costs $2.47 to unlock them)
Dark mode (under "Call Information Settings" which is odd)
Great
Add geo-location to a note (great if you need it)
Location based reminder
Take notes on calls: missed call, completed call, no answer
Option to "delete your content and data"
Awesome