EZ Notes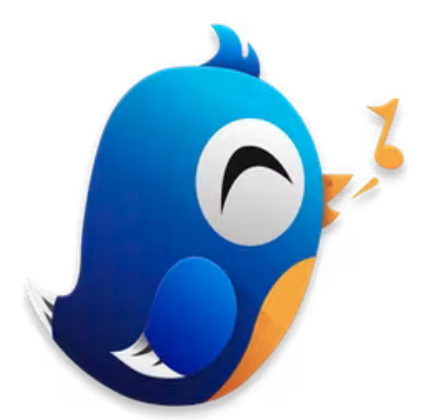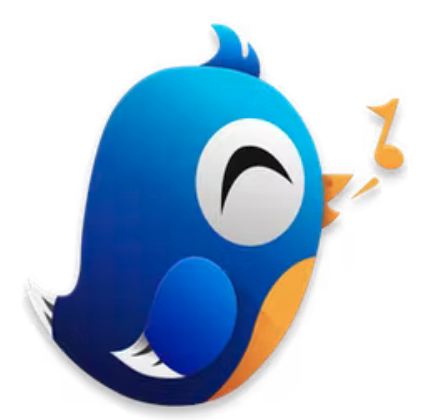 In earlier reviews, my "exec summaries" were very brief and for some reason I've been writing more lately. Send me a note and let me know if you prefer brief summaries or this extra verbiage.
This week I played with a really interesting app called EZ Notes. I've spent more time researching this one than most of the apps. I found out about it through a Google Alert which is kind of ironic.
The app is really quite amazing. With a single click, it can record my voice, transcribe the words, and store them in a new text note amazingly fast. I was blown away by the simplicity and the speed of it. I even like the logo which sounds odd but it catches my attention! This is the perfect app if you need to remember something or take some fleeting notes.
Most often with these note-taking apps, it's hard to find information about the Developer. Not so in this case as the creator of EZ Notes is fairly transparent.
His initial idea:
"Wouldn't it be great if my transcriber, my smartphone, could record voice in such a way that I don't have to do anything extra. I just speak and I'm done. Wouldn't that be brilliant." - Alexander Madini
On the plus side, Alexander accomplished his goal. He's passionate about privacy like me and he seems very sincere and determined to build an app that makes peoples' lives better. He poured almost a decade of his life into building the app on his own with very little encouragement from others, more the opposite.
"For first 5 years put in 100 hour weeks, 16 hours a day"
On the downside, I watched a couple of YouTube videos this morning, one which is over an hour long. It seems that Alexander has gone through a lot over the years and from some of the reviews on Google Play, he received negative feedback after moving to subscription-based payments with no one-time permanent purchase option.
I empathize with what Alexander has gone through but saying the app is an "entity" and the community is a "movement" on a "mission" to go against evil "giants" like Google (Keep), Evernote, and Facebook (WhatsApp) who collect all of our information and are committing a "sin" was hard to read.
I agree it's very worrisome that a lot of companies, not just large corporations, are collecting and using way too much of our data and that's why I worked hard to be Google-free, as in free of Google in my personal life. And here I am reviewing note-taking apps for Google's Android Operating System. It's almost impossible to escape Google if you use the Internet and an Android phone.
OK, finally onto my review.
Screenshots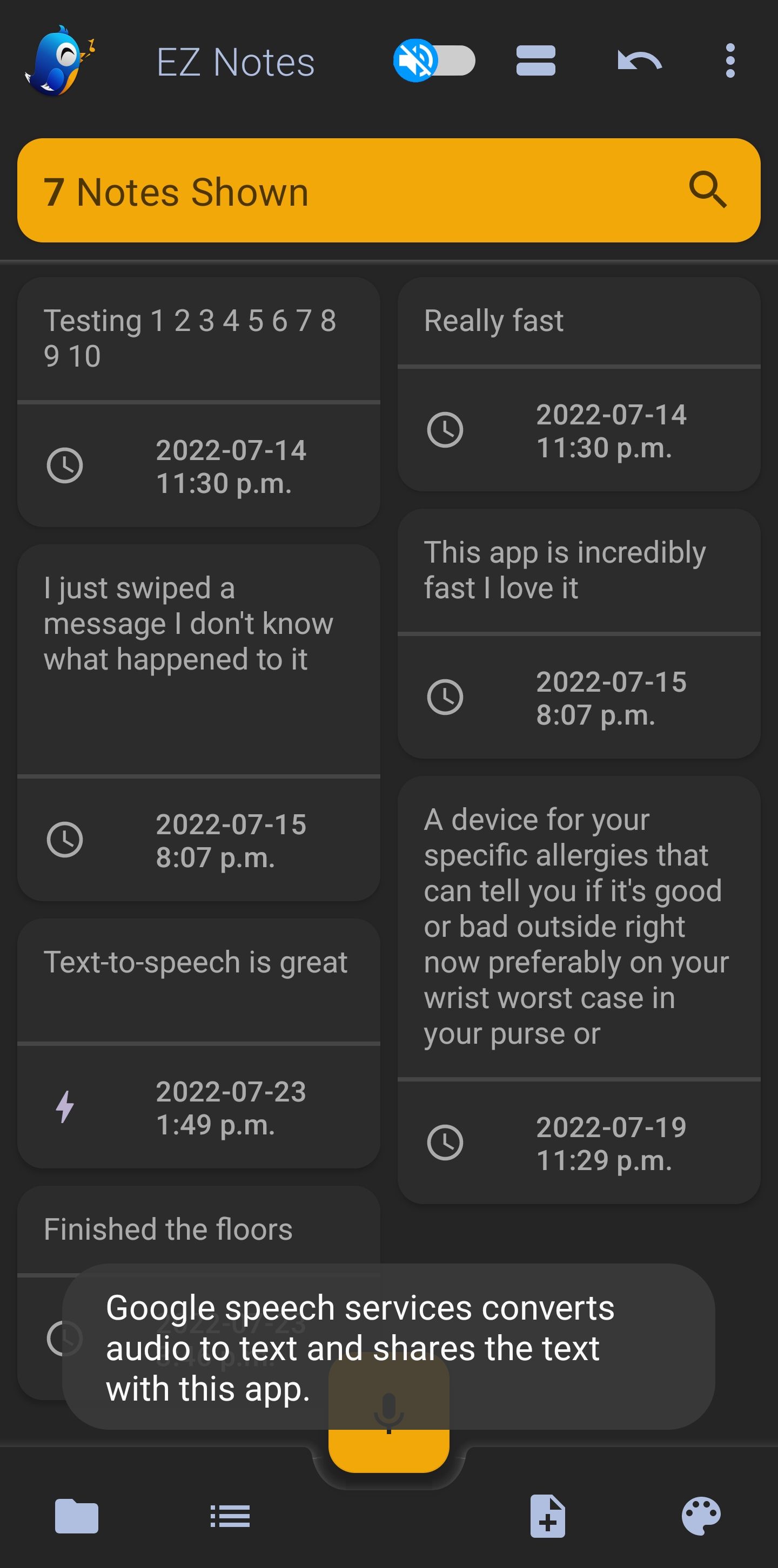 Meta
Score: 8/10
Device: Samsung S20 5G
Developer: Alexander Madini
Google Play rating: 3.8*
Facebook: EZ Notes
Location: California, U.S.A.
Ugly
Couldn't figure out how to get rid of the lines within a note
The "about page" has links that don't do anything when clicked on my device
Bad
When I select text text in the title to edit it I can't tell it's selected due to the background color used. Selecting text in the note is the opposite, very clear what I selected
Indentation of text from the bullet uses too much space
To empty trash, the action is "Clear storage" which worried me: what am I clearing? all my notes?
No import function
No Markdown support (input or export)
When sharing a note, there's no "- " included for bullets
Drawing function is super basic and it looks it as well. I'd almost remove it as it takes away from the overall experience
Couldn't figure out how to save multiple drawings, I think because it's intended as just a scratchpad
No export to PDF (likely doesn't make sense for this app)
Sharing the note didn't include the image(s)
Good
Price is OK: $2.99/mo, $15.25/ 6 mos, $25.92/yr especially given the time it will save you and keep you out of trouble from forgetting the milk
Text formatting: bold, italics, strike-through, underline
Folders
When creating a note the title moves up so you have extra space
Adds "(Recovered Note, delete this sentence)" after pulling a note out of the trash
Export all notes in text file
Undo and redo
Bullets
Numbered lists
Hyperlinks
Add images (or photos) inline
13 languages
10 font sizes (for some text in a note or the whole note)
Dark mode
Highlight text with 9 preset colors (wish they were more pastel) but can customize and choose from a color wheel
Color a note (upgrade)
Speech to text inside a note (upgrade)
Rename folders (upgrade)
Share a note as text
Card or list view of notes
Shows date last modified in the note list
To-do list (separate)
Create a rudimentary drawing
Great
Voice input (to text)
Does not keep the voice recordings and use up space
Set priority of note: normal, important, urgent
Read aloud -- amazing for accessibility
Local first
Swipe to delete a note
Wish I could swipe left (or right) to put it in some default folder
S-Pen support (see Bad)
Export all notes to a single text file
Insane number of fonts
Awesome
Local first
Once launched, it's incredibly fast!
No need for any additional Android access permissions
Cheap to get so much functionality