iA Writer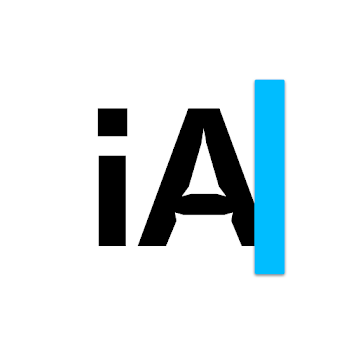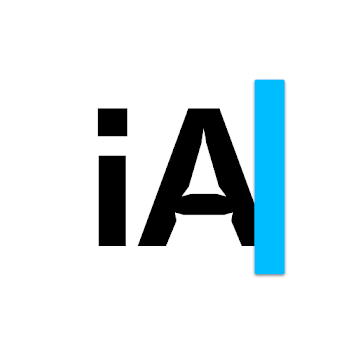 iA Writer is one of the better Android note taking apps that I've used. It's super fast, supports Markdown, has a clean UI, footnotes, and a ton of other features for free with no ads.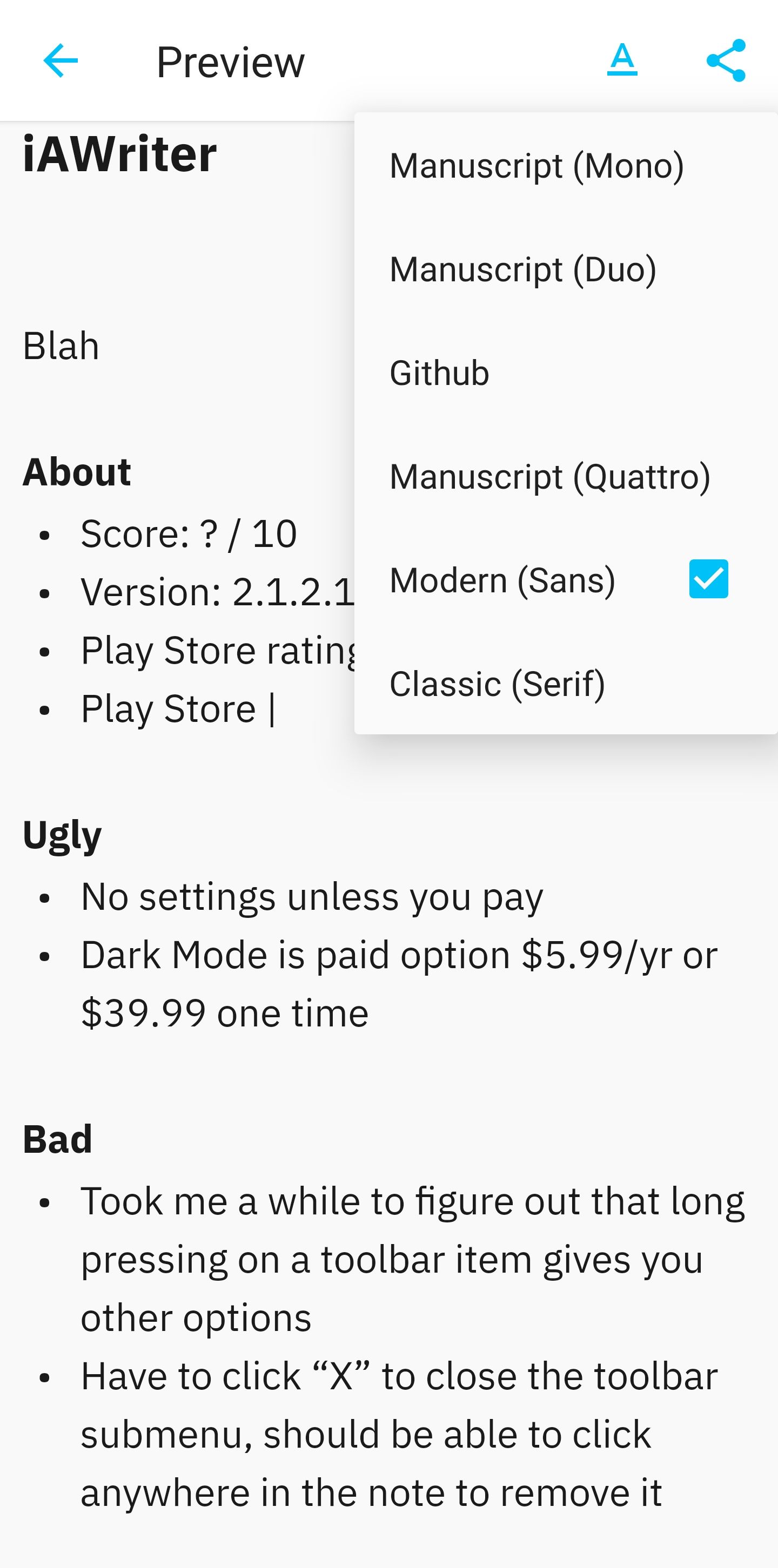 Thank you!
Thank you for subscribing to Note Apps and joining me on this journey to find the best Android note taking app.
Because you subscribe, you get many more insights than the high level summary visible to the general public. I hope this saves you from wasting time trying apps that don't meet your needs.
Tempted to buy it
iA Writer lacks support for image attachments and audio recording otherwise with those and WYSIWYG editing it would be perfect.
One odd thing about this app is that you can share your notes as text, HTML, PDF, and Word for free when in preview mode but you have to pay when in edit mode.
As always, I write most of the app reviews using the app under review. In this case, I was able to copy and paste the entire review here into Ghost with ease, retaining all the formatting / Markdown.
I didn't buy the app although I may since I'm intrigued by the online collaboration, style check, and Focus mode.
Meta
Score: 8 / 10
Version: 2.1.2.1 (144)
Device: Samsung S20
Play Store rating: 3.9*
Developer: Information Architects GmbH | @iAWriter | r/iAWriter
Price: Free for most functions. $5.99/yr or $39.99 one time (Web site says $29.99) for upgrades
Location: Flüelastrasse 10 8048 Zürich SWITZERLAND
Ugly
No settings unless you pay
Dark Mode is a paid option
Top navigation bar goes blank, click it to display it
Bad
No audio recording
No image attachments
Switching to preview mode is a menu item and back is using back arrow. Should be a button on the toolbar or the top of the page
Took me a while to figure out that long pressing on a toolbar item gives you other options
Have to click "X" to cyloseou the toolbar submenu, should be able to click anywhere in the note to remove it
Hyperlinks aren't displayed using blue font
Good
A ton of functionality for free
Clean UI
Sort by date, filename, size
Toolbar
Nice default font and size
Search within a note
Hyperlinks
Bullets
Undo and redo
Text formatting bold, italics, headings (H1 to H6)
Copy text to, paste from clipboard
Cut text
Numbered
List
[ ] checklist inline
Dark Mode ($) and Focus Mode ($)
Great
Launches very fast
Markdown support using Commonmark
6 font styles
Cursor buttons on the toolbar to move back and forward a word at a time
Keep notes on Google Drive ($) or Dropbox ($)
Folders
Focus mode > dims everything but the current sentence
Nested bullet or numbered lists
Horizontal rule
Awesome
No ads
Apps for MacOS, iOS, Android, and Windows
Subfolders
Footnotes
Content blocks to content
Keyboard shortcuts with a Bluetooth keyboard
Share as text, HTML, PDF
Share as Microsoft Word ($)
Collaborate online ($)
Style check ($)
your personal editor-in-chief on your device, carefully reviewing your text for redundancies, clichés, filler words and your custom patterns as you type
SearchLikelymode.
SearchLikelymode.