jtx Board
jtx Board is an Open-Source, standards-based app with calendar integration, Markdown-based notes, and tasks.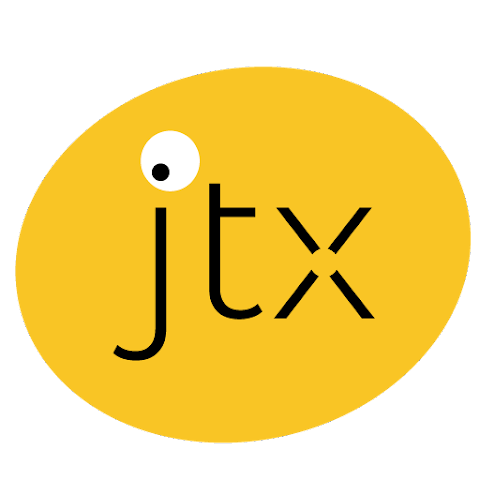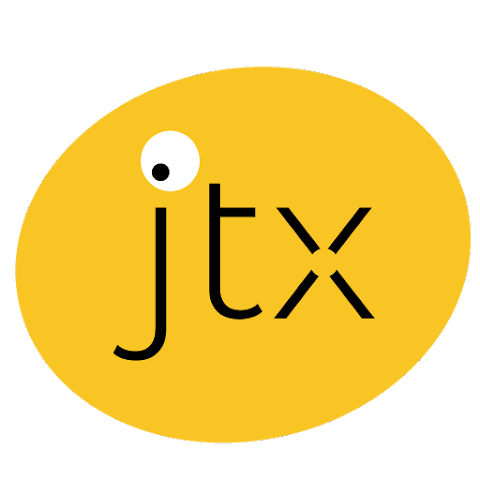 jtx Board is an Open-Source, standards-based app with calendar integration, Markdown-based notes, and tasks. It's OK for short notes but a bit awkward for longer notes. jtx could be great for meetings with its calendar integration and support for attendees, location, and tasks. Supports VJournal which I don't know much about, but I intend to research. I expect students could benefit from it.
Screenshots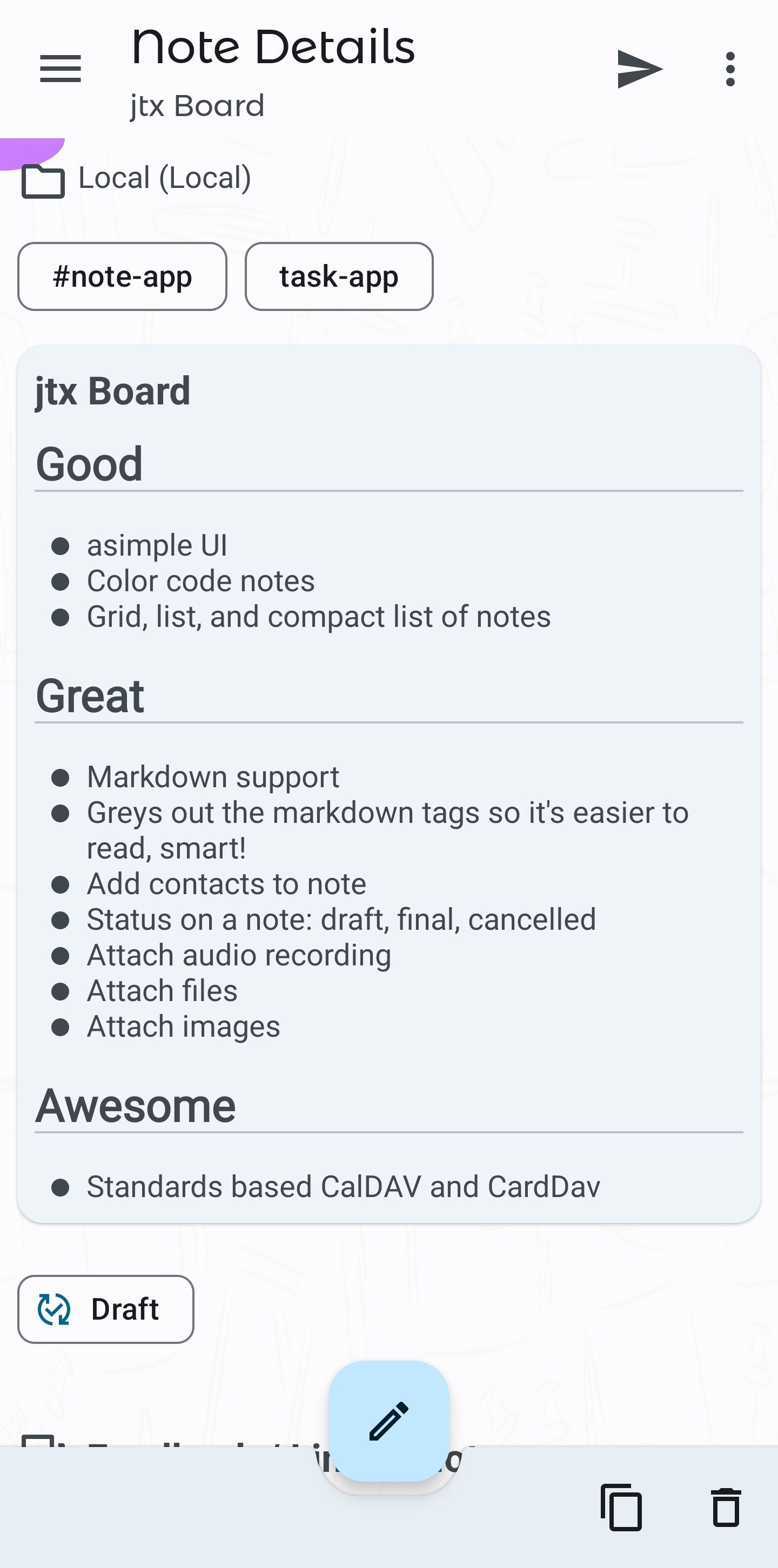 Quotes
"More than a decade after the finalization of RFC-5545 there is finally a beautiful and clear app that supports the VJournal component for journals and notes :-)" - Thomas Frank - [1]
DAVx5 has had a collaboration with jtx Board to bring that to [life] and thus you can synchronize it via CalDAV with your own server, which is super nice - so all the data stays where you decide it should. - [4]
References
Meta
Score: 8/10
Device: Samsung S20 5G
Version: 1.02.04-rc08.gplay
Location: Wien, Austria
Ugly
Fastmail and Gmail couldn't open up the .ics file that I shared from the app
Bad
Bullets aren't added when I press enter on the existing bullet, have to manually type "- " for each bullet :(
In Kanban View of notes, you cannot see the "Planned" queue as the app swipes to the next function (tasks)
Status of note defaults to final, would be good to have an option to default it to draft
No #tags in notes
No WYSIWYG editing
Too much "chrome" around the note when editing
Wish it could go full screen i.e. remove the blue frame around the note text
Share via email puts note title in the subject line (good) and the body (bad)
Menu item to delete all visible notes, dangerous as I could accidentally do that. I would hide that and make it an optional feature
Everything slides in from the right, was cute at first but became annoying and adds a perceived sluggishness to the UI
Good
A simple UI
Colour code notes
Grid, list, and compact list of notes
Order by date created, modified, alphabetically
Tags on notes
Share via email, includes the title in the subject line
Works offline
Add a separate related URL to a note
Duplicate a note
iCal export
8 languages supported: English, German, French, Italian, Spanish, Greek, Russian, and Chinese
Great
Markdown support
Greys out the markdown tags so it's easier to read, smart!
Add a contact to a note (owner of the note)
Quick add dialog
Status on a note: draft, final, cancelled
Attach audio recording
Attach files
Attach images
Confidential, public, and private visibility flag per note
Add geo-location to a note and view it on Google Maps
Collections of items
Sync using DavX5 to Fastmail, Nextcloud, or other
Add comments on a note
Filter by category, classification, category
Awesome
Open-Source
Local and/or remote collections of notes and tasks
Standards-based CalDAV and CardDAV
Create subtasks on a note, first I've seen this!
A progress bar on subtasks: I'm in love
Can check off subtasks right from the note list
Kanban view of notes list out of the box
So, is jtx Board the best?
In the end, jtx Board is not the best Android note-taking app but it is very good and it deserves a lot more downloads than the 1,000+ it has on Google Play. It is Open-Source, standards based, supports Markdown, and attachments. Pretty much all of the key requirements on my list.
Until next week, have a great note-taking weekend and a good week!