Legend
Bullet-journal style app with device sync and amazing task support. There are issues with the Android UI, no Markdown support, and the app requires their cloud.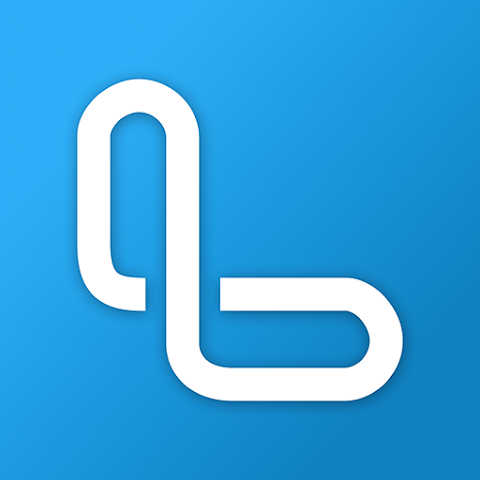 Another week, another note-taking app for Android, and my 82nd review. When will it end? Not this week :)
This week I tested out Legend which is relatively new, created circa 2020. It is a bullet-style app with amazing task support, requires their cloud, and doesn't support Markdown for input. Legend uses the "infinite doc" style where your notes are one long list of items but also has a daily journal/calendar view of your notes just like other bullet journal (a.k.a. "bujo") apps.
Legend is available on the Web and has apps for Android, iOS, MacOS, Windows and Linux! The Web interface is really nice and the Android app has some cool features but it's not an app I would/will use. Why?
When I launched the app it shows "My First Document" so I kept looking at how to add another document and I couldn't figure it out. The same with the email integration: I added my Google account but no emails showed up and it wasn't clear what I was to do next. To be fair, I didn't understand the value of email integration on mobile and so I didn't spend much time trying to figure it out.
The UI is buggy with the text "jumping around" and sometimes one line of text appears almost duplicated and overlapping itself: difficult to explain but it happened repeatedly. Although the UI has issues, some note app developers may get inspiration from the user experience design. For the techie folks out there, the app uses React and they also contribute to some Open-Source libraries which were nice to see.
They've done a really nice job with tasks, priorities on items, and providing crazy good filtering options. As a companion to the Web app, I suppose the Android app is usable enough but as a primary note-taking app, it's not good enough.
The Founder Jay Meistrich is a digital nomad living in Singapore and originally from San Diego, California. Some background from their site:
"'[Jay] worked in Microsoft's Applied Sciences Group where he helped start the Surface tablet project and researched future experiences for Windows, Windows Phone, Xbox, and Surface. Jay received his B.S. in Computer Science from Carnegie Mellon University"
Pricing is reasonable with a free plan to try it out, a basic plan for USD 60/yr gives 20 "panes", notifications, and advanced notifications, and a Pro plan that is USD 108/yr is unlimited and adds more features. You can go all-in and buy a one-time license for USD 349, yowza!
Read on for the ugly, the bad, the good, the great, and the awesome features of Legend.
Screenshot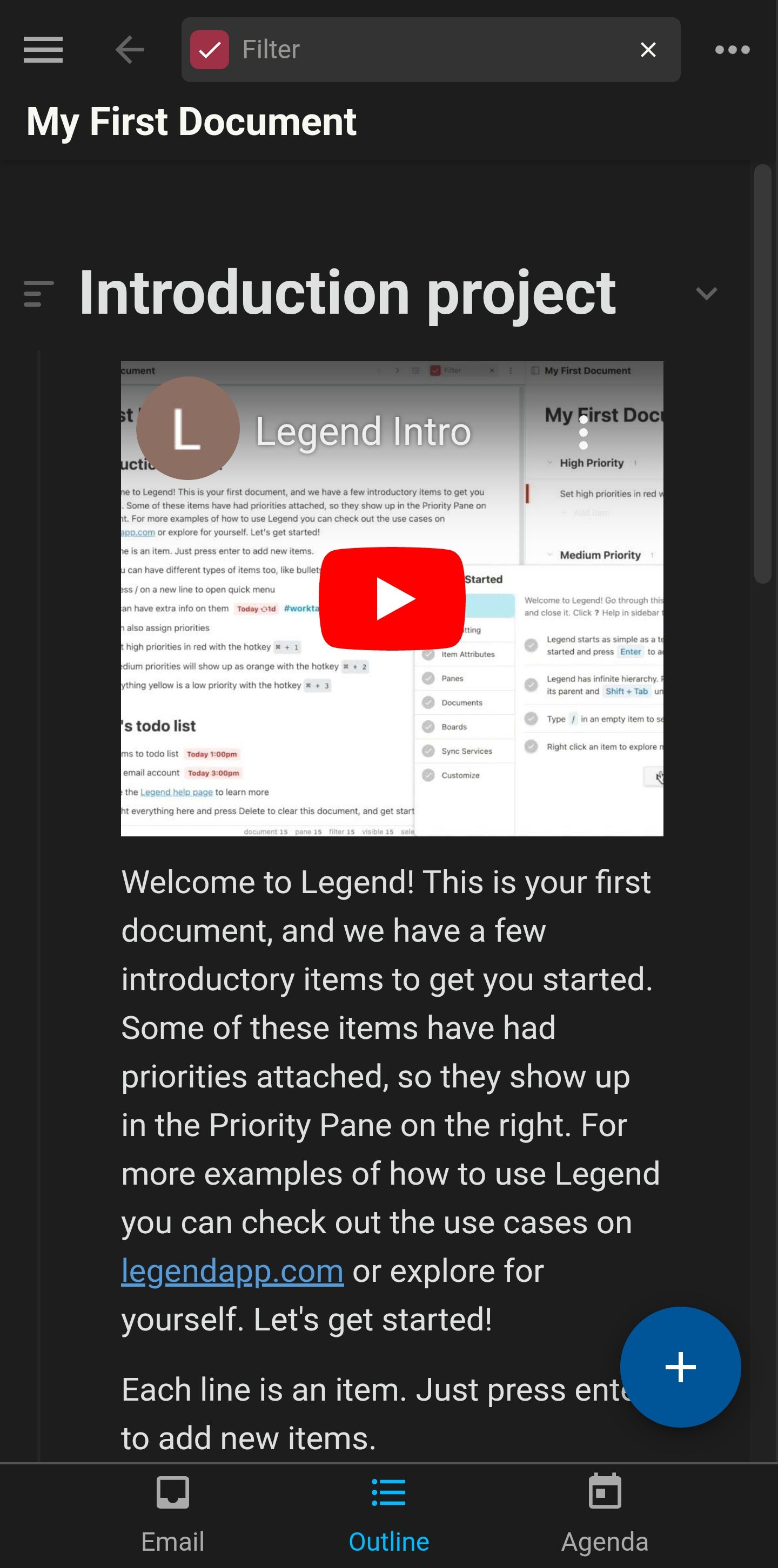 Meta
Score: 6/10
Version: 6.0.2
Device: Samsung Galaxy S20 5G
Last updated: Jun 2022
Google Play rating: 3.8*
Location: Seattle, Washington
People
Prior to Legend, Jay worked in Microsoft's Applied Sciences Group where he helped start the Surface tablet project and researched future experiences for Windows, Windows Phone, Xbox, and Surface. Jay received his B.S. in Computer Science from Carnegie Mellon University while exploring his passion for game development in the Game Creation Society. Jay is a nomad, traveling and pursuing his loves of food and photography in his free time.
Melissa Ng - Strategic Business Advisor
Melissa is an entrepreneur and product designer with a decade of experience. Her first business is Melewi, a 9-year old global product design studio with clients like McDonald's, Samsung and Visa. Melissa and her team work fully remotely all around the world, and she's been featured in The Straits Times, Forbes, Channel News Asia, The Business Times, Les Echos, and more.
Rackley Nolan - Head of Growth
Rackley hails from New Zealand, but has explored the many adventures the world has to offer. Armed with a Masters in Geology and leadership experience from 15 years involvement with Surf Lifesaving, he's accumulated a wide range of experience from building, consulting in operations & leadership, to being a dog-sled handler in the Arctic Circle!
Ugly
https://legendapp.com/changelog/ is a dead link
Rendering issue with seeing text "twice" with one line overwriting the other
Associating a contact shows + but not the contact
Add a note on a bullet is very buggy: the cursor disappears, can't add text when editing it, very frustrating
Few customizations in the Android app (very customizable on the Web)
Bad
No update to the Android app for the past year
Limited customization
One font and font size
Assigning a date UI is nice except there's no Save button
Couldn't figure out how to attach a file
No export within the app (but can from the Web)
No share from the Android app
Good
Bullets
Numbered (unordered) list
Tags
Inline checklist
Toolbar
Highlight an item
Archive completed items
Star an item
Hyperlinks
Star an item
Indent and outdent
Undo
Dark mode
Expand and collapse all items
Great
Priority on "items" (bullets, checklist)
Keyboard shortcuts
Calendar view
Archive an item
Filter by status
Filter by type
Filter by starred item
Due date on item
Recurring items (daily, weekly, monthly, yearly, weekdays)
Today's to-do list
Nice tag colouring
Can add a note under a bullet (see Ugly)
Awesome
Inline YouTube videos
Beautiful UI
Client-side encryption using AES-256
Swipe to complete or delete an item
Sync with Google Calendar
Apps for Web, Android, iOS, MacOS, Windows and Linux
Cross-device sync
The filtering is well done
Backlinks with [[]]
You made it to the end again!
Thanks for reading and have a great note-taking week ahead!
Stone.