Markor, just use it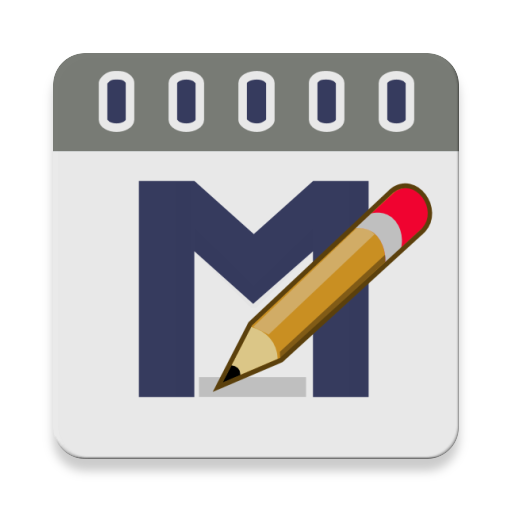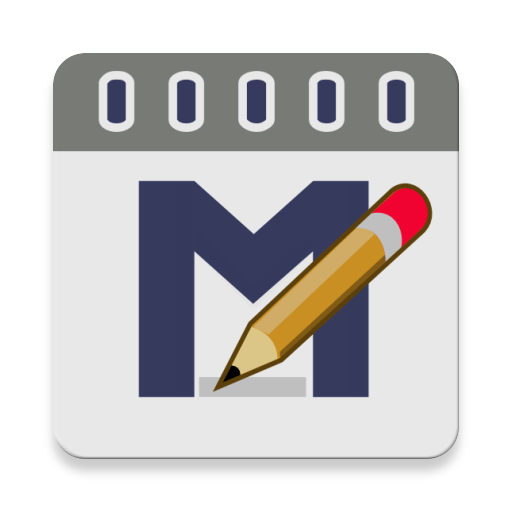 The Markor Android note taking app is incredible! No ads, completely local, Markdown support, audio recording, and tons of custom settings. A few usability issues but those are far outweighed by the functionality and endless customization. You can import markdown or other formats and then export to PDF, image, Markdown, text, and HTML! Oh, and it's free!
Screenshots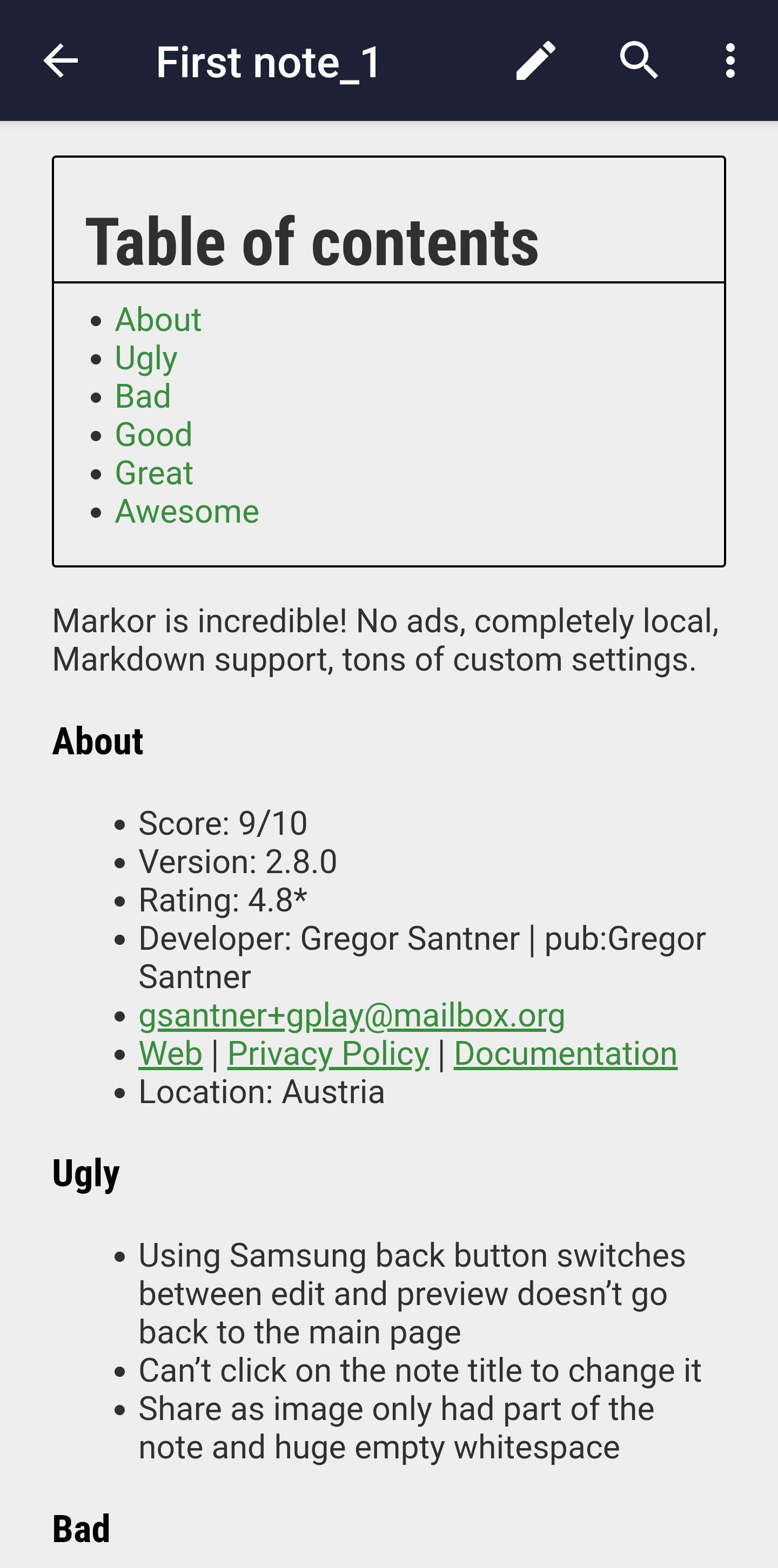 Why didn't you review this sooner?
I downloaded Markor and never got around to trying it. I remember seeing the app icon and thinking it was cheesy and the screenshots on the Play Store didn't look very good. Later on, I saw it mentioned a few places especially as I started looking for apps that have Markdown support. Then, last week I created r/noteapps subreddit (shameless plug) and someone replied to my initial post with three words:
Just use Markor - u/PitchPlus on reddit
So, I did and it was well worth it.
Meta
Score: 9/10
Version: 2.8.0‌‌
Device: Samsung S20‌‌
Play Store Rating: 4.8*‌‌
Developer: pub:Gregor Santner‌‌ | email
Location: Austria
‌‌Ugly‌‌
Samsung back button switches between edit and preview doesn't go back to the main page‌‌
Can't click on the note title to change it‌‌
Share as image only had part of the note and huge empty whitespace (happened first time only) ‌
The UI for audio recording is horrible‌‌
The UI for files / navigation was confusing for me. I tried to move notes to SD card‌‌
Bad‌‌
Font size of 1? When I first went into font size I thought there it odd there were only a few choices so I chose 3 and someone shrunk my note. It should default (set the menu item) to the current font size‌‌(insert image of small note here)
Tables UI was confusing‌‌
Took me forever to figure out how to rename a note‌‌
No WYSIWYG editing‌‌
Good‌‌
Nice and simple toolbar‌‌- Dark theme‌‌
Inline audio recording and playback with multiple speeds
Nice looking font‌‌
Bullets‌‌
Font sizes up to 36‌‌
Inline checklist‌‌s
Numbered lists‌‌
Text formatting: bold, italics, strike-through and code
Preview mode‌‌
Sort by date, filename, size‌‌
Import a file‌‌
To dos: separate from notes and flag projects with "+"
inline quotes‌‌
Numbered Lists
Horizontal line
Great‌‌
Markdown support using Common Mark
Share as Markdown
Share into calendar: the first time I've seen this‌‌
Backup and restore settings‌‌
Offline app‌‌
Create shortcut to note on Android home screen‌‌
Tons of settings even which character to use for bullets (+, -, or *) ‌‌
Inject date with customizable format 2022-01-16‌‌
Speed reading tool, not sure why and need to read up on that, more slowly‌‌
Inline images!
Awesome‌‌
Free!
Open-Source (Apache 2.0)
Can move between sections easily‌‌ Share as image, PDF, Text, HTML‌‌
Swipe left and right to move between screens, sweet!
Customizable toolbar: remove or re-order buttons‌‌
Table of Contents at the top of the page
Move lines up and down‌‌
Has a community using Matrix‌‌
Indent bullets‌‌
Tables!
Collapsible sections OMG‌‌
‌
‌
‌
‌
‌