Mind Notes
Mind Notes is a #fail but could be one of the best note-taking apps if they fixed the bugs, implemented autocorrect, and removed annoying upgrade dialogs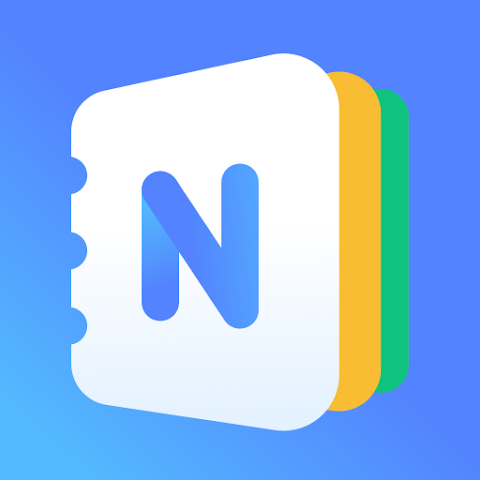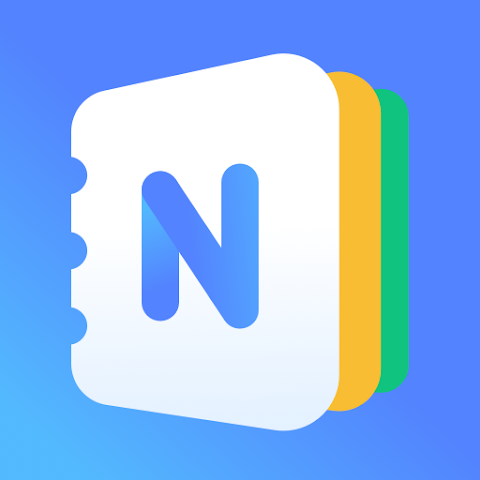 Mind Notes has the potential to be a very good note-taking app if the Developer fixed the major editor bugs, implemented autocorrect, removed the extremely annoying upgrade dialogs every few clicks, and added Markdown support.
I give it a failing score because a note-taking app must have a bug-free editor and should let you use it without interruption for at least a day or two before encouraging an app review or asking you to upgrade.
A seemingly minor issue but the app added an item to the Notifications bar without asking me and I found that presumptuous. That area in the Android user interface is prime real estate so I understand why they want to squat there. I actually like the feature! I was just surprised that it was automatically added.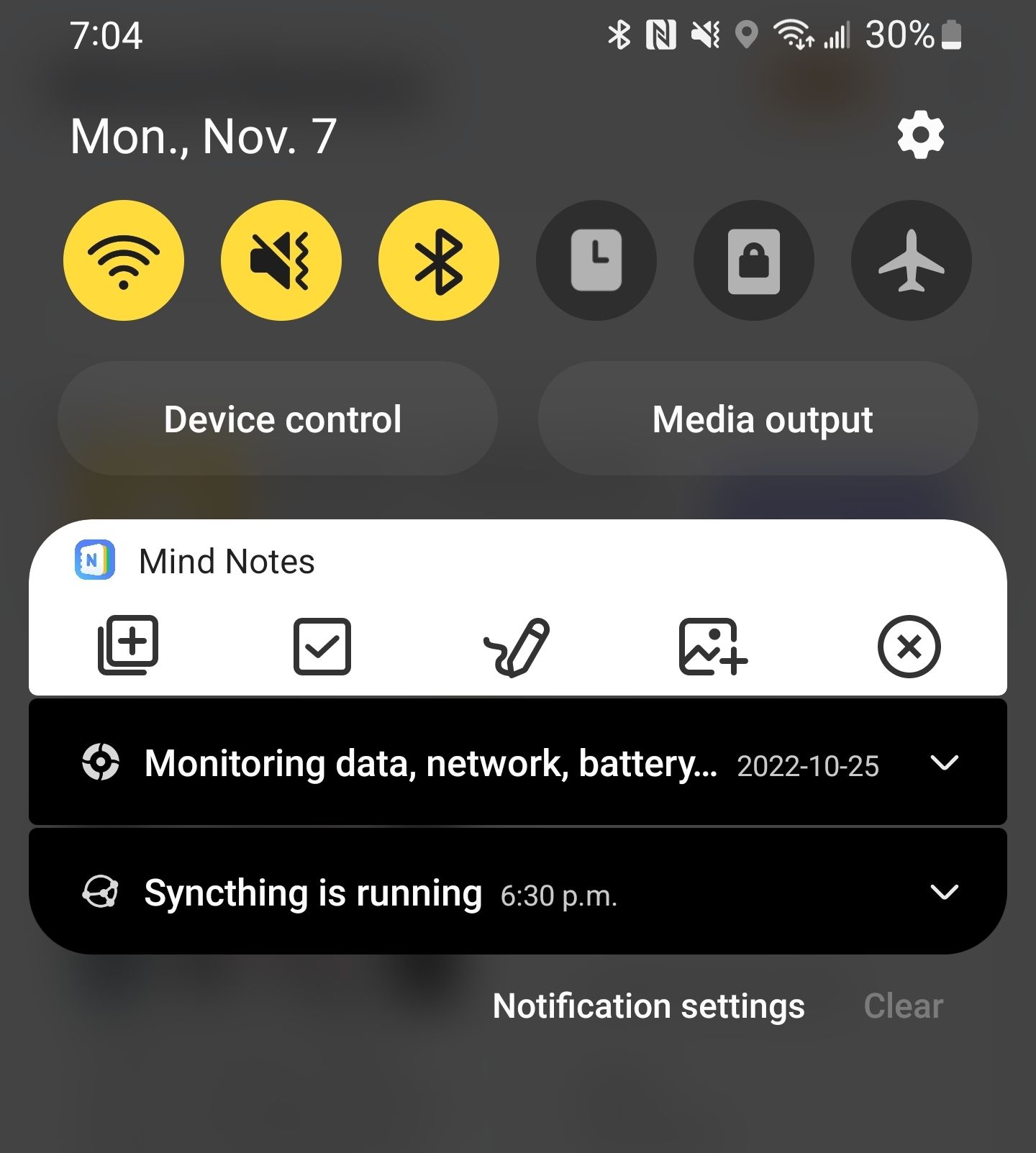 I have not heard back from the Developer as yet which is disappointing. Something odd in Google Play the tagline for the app is different than the purpose of the app.
QR Scanner & QR Code Generator & Radio & Notes
There are just too many things that make me question this app. I'm hoping they can turn me from a demoter into a promoter at some point but for now, I've uninstalled the app.
Below are a couple of screenshots, a list of features, and feedback on the app.
Screenshots
The UI (1st screenshot) looks good but the editor bugs (2nd screenshot) pained me so.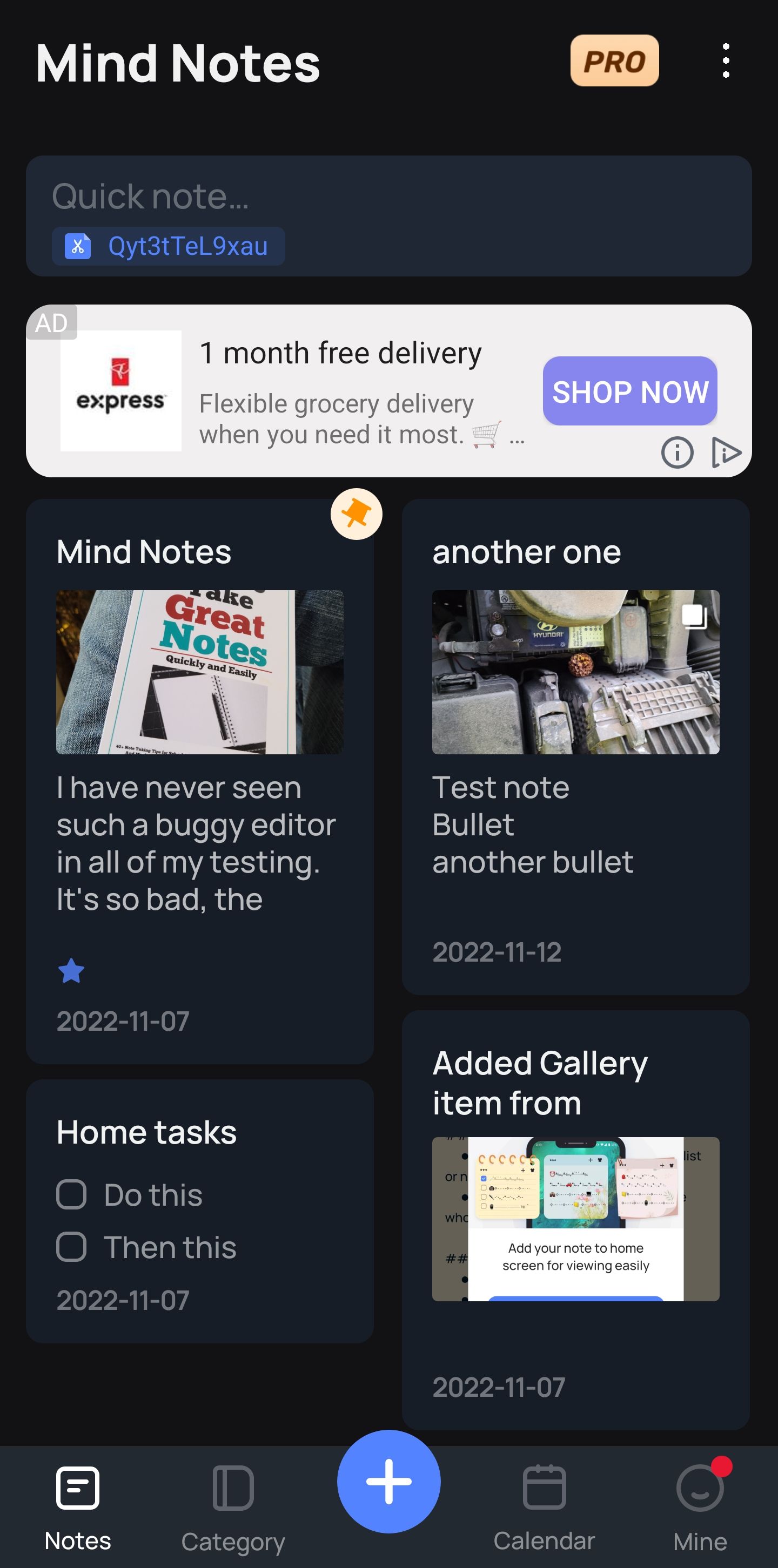 Meta
Score: 4/10
Google Play rating: 4.6*
Version: 1.0.33.1104 (last week)
Version: 1.0.33.1108.1 (2022-11-10) - good that it was updated
Location: Sanpo Kong, Kowloon, Hong Kong
Pricing
$3.59/mo
$19.99/yr "50% off"
$39.99/lifetime "50% off"
Horrible
The editor is extremely buggy
Sluggish when typing each character, very bad for a note-taking app
Bullets disappeared and I had to re-apply them!
Ugly
Out of the gate, it asked for a rating of the app when I hadn't even used it yet
You start using a feature that seems to be allowing you to use it and then, boom: dialog to upgrade comes up OMG!
Autocorrect doesn't work
Bad
No inline checklists, its all a checklist or not
Can't find the names of the people who built it
Too many themes with images, would never use those
Ads
No Markdown support
Can't assign alternate text for a hyperlink
Can't check a checklist item from the note list
The permanent placement in the Android toolbar should be off by default or at least ask me
Can't specify where images go, they are added to Internal Storage / Downloads
Share as text removes the bullets
No tags
Good
Nice UI design
Text formatting: bold, italics, underline
Toolbar
Undo and redo
Attach image
Hyperlinks
Checklists (see Bad)
Archive a note (see Bad)
Nice font
Bullets (see Horrible)
Numbered / unordered list
Pin a note
Add a note to the home screen
6 Text highlight colours
6 text colours
9 font sizes from 14 to 48
23 themes
Dark mode
107 background colours and images for each note
Sharing to email puts the title in the subject line
Categories
8 date formats (shouldn't it follow the Android localization settings?)
Sort by modification date
Sort alphabetically
Select multiple notes and move them
Great
Quick add feature
Sync to Google Cloud
Attach audio recording
Backup and restore to Google
Backup and restore to local
Sketch
Filter by notes with attachments, to-dos
8 widgets
Reminders (Pro)
Grid view or list view of notes
Can choose a different background for each note
Image editing (Pro)
Lock a note with a password (Pro)
Lock the app with a password (Pro)
Lock app with fingerprint (Pro)
Image preview in the note list
Export to image
27 languages supported
Awesome
Reasonable lifetime price of CAD 39.99 (50% off)
A calendar view with the ability to show notes for specific days with the image thumbnail, love this!
Export to PDF
A handy toolbar in Android notifications to add a note (see Bad)