neutriNote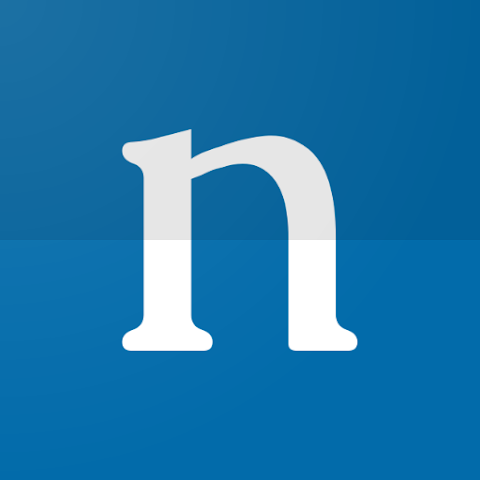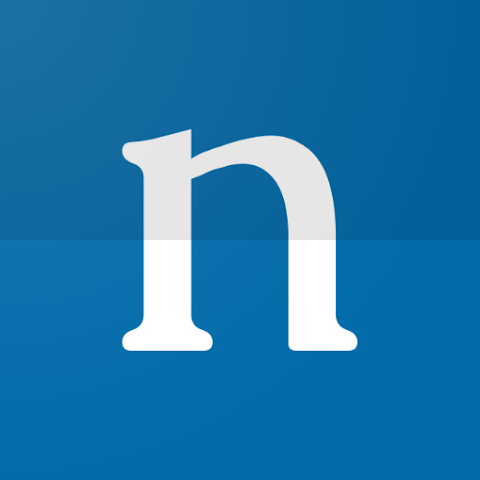 neutriNote is a great open-source and free note taking app that supports Markdown, export to PDF or HTML or Markdown, backup and restore, inline images, location, and more! The UI isn't as fancy as some other apps and there's no WYSIWYG editing but this is definitely a top-tier app with some great features.
Screenshots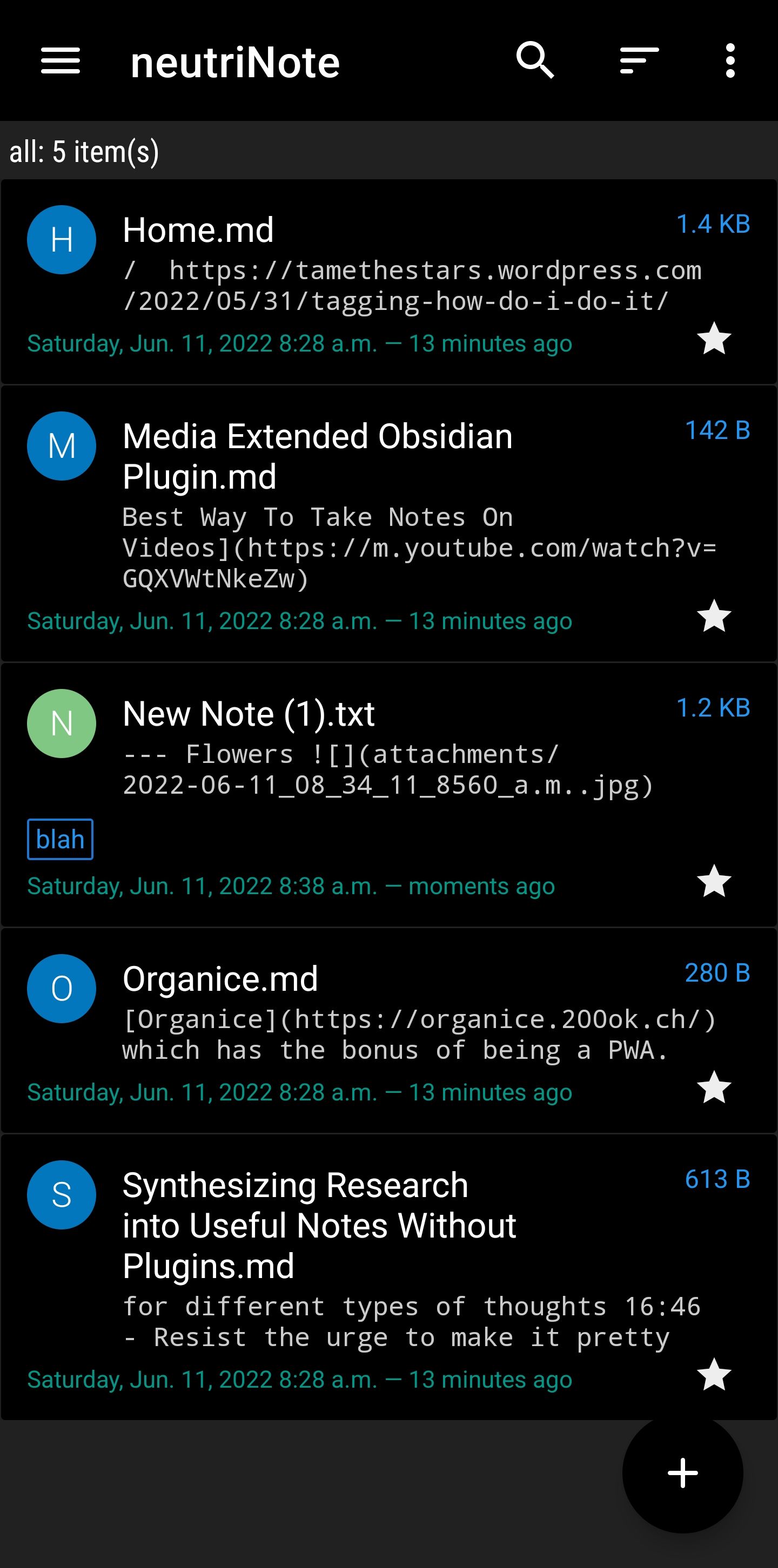 Meta data
Ugly
No toolbar item to help with linking notes, need to type the link out
Note list is fugly
Bad
No WYSIWYG editing
No audio recording
Insert location didn't work at first, gave "network not found" error but should provide option to enable location or just tell me location is not enabled
No card view in note list
Good
Fast
Text formatting: bold, italic, strikethrough
Dark mode
12 font faces
9 font sizes
Adjust the margin size: 3 settings
Export to HTML
Print note
Undo and redo
Preview mode
Insert location
Insert date and time
Sort by title or date
Share via email
User guide
Great
Markdown support
Backup and restore
Full screen mode
Export to Markdown
Export to PDF
Add metadata
Metadata shows up in note list
Insert textual sketch
Inline images
Advanced search
Custom filters
Clear location data
Awesome
Open source
Filter notes by modified date, accessed since, modified nearby
Revert to last version
Free!
No ads
Link notes
Re-size text with pinch and zoom!