Notepad by sappalodapps

This app has too many ads which turned me off right out of the gate. It's privacy policy concerned me with the list of third parties they share info with.
It was interesting to see that the Developer / owner of the app also owns apps buyout which purchases Android apps and they have a lot. According to their site, they bought Notebook Free in 2016 and Simple Notepad in 2019.
Disclaimer: If I don't like the app, I don't spend a lot of time with it so there could be more "Good" features that I missed.
Screenshots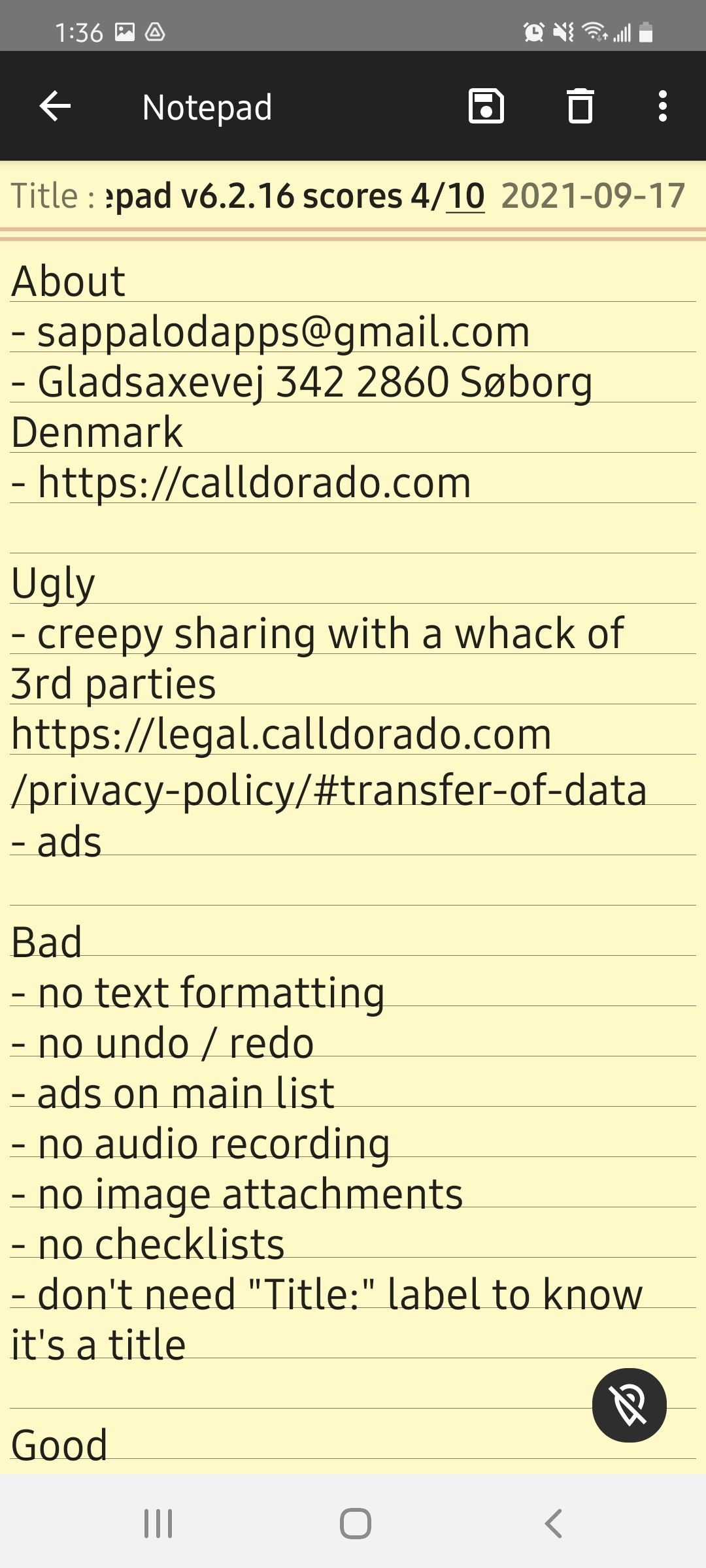 Why should I read a bad review?
Good question! If you're a Developer, maybe to learn from others' mistakes. If you're a note app user, you may be able to provide insights or feedback on my review if you see it differently. For example, in this case, the Play Store review gives the app 4.7* but I see it very differently. Did I miss something?
About
Version: 6.2.16
Our Score: 4/10
Play Store: 4.7* (90,541 reviews)
Device: Samsung S20
Developer: Sappalodapps Development | sappalodapps at gmail.com
Location: Søborg Denmark
Ugly
Creepy sharing with a whack of 3rd parties (see Privacy Policy)
Ads
Bad
No text formatting
No undo / redo
Ads on main list
No audio recording
No image attachments
No checklists
Don't need "Title:" label to know it's a title
Good
Backup and restore locally
Backup and restore to Google Drive
Export to text file
Dark mode
Great
Awesome