Post-it Notes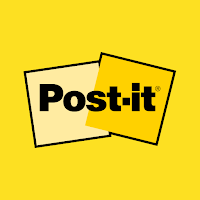 I loved using physical post-it notes for my huge physical Kanban whiteboard in the office. You know, in the old days when we used physically go to the office? So, I was very excited to try out their mobile app. It was a joy to use and explore but it lacks key features for me like markdown support (imagine that in a post-it) and the ability to add images and audio attachments. What I really enjoyed were the bright colors which made me feel good while I was testing it. As you'd expect from a big company, they provide a lot of help and tons of export options including the hip cloud tool Miro and PowerPoint for the older generation. Bottom line? Post-it Notes is worth downloading and trying out but I wouldn't use it for any serious note taking.
About
Score: 6/10
Version: 5.1  | Reviewed: Aug. 29, 2021
Developer: 3M | Location: Saint Paul, MN | postitapp@3m.com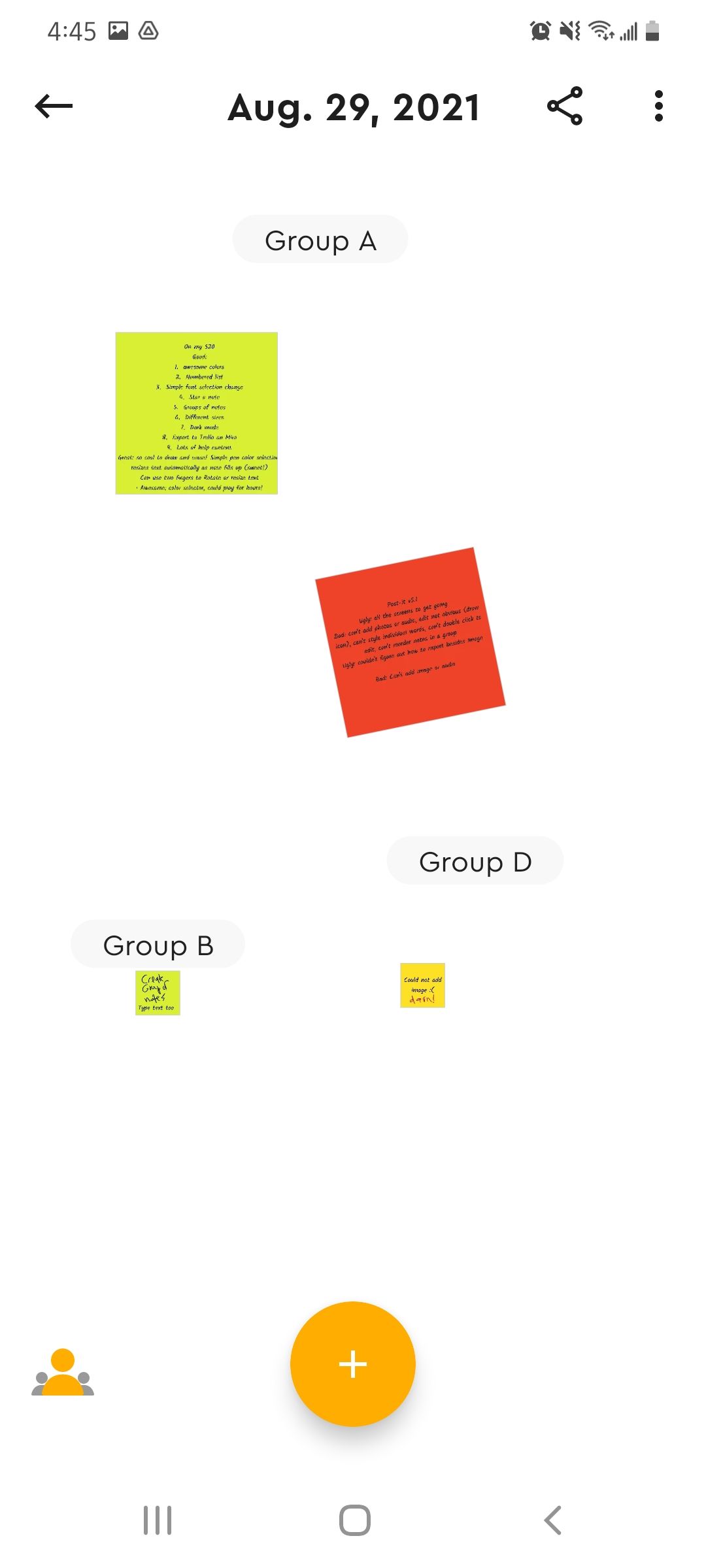 Ugly
Too many screens to get going
Couldn't figure out how to export besides image
Bad
Can't add photos or audio
How to edit is not obvious (hint: use the draw icon)
Can't style individual words
Can't double click to edit
Can't reorder notes in a group
Good
Awesome colors!
Numbered lists
Simple font selection change
Star a note
Group notes together
Different sizes of notes
Dark mode
Lots of help content
Great
So cool to draw and erase!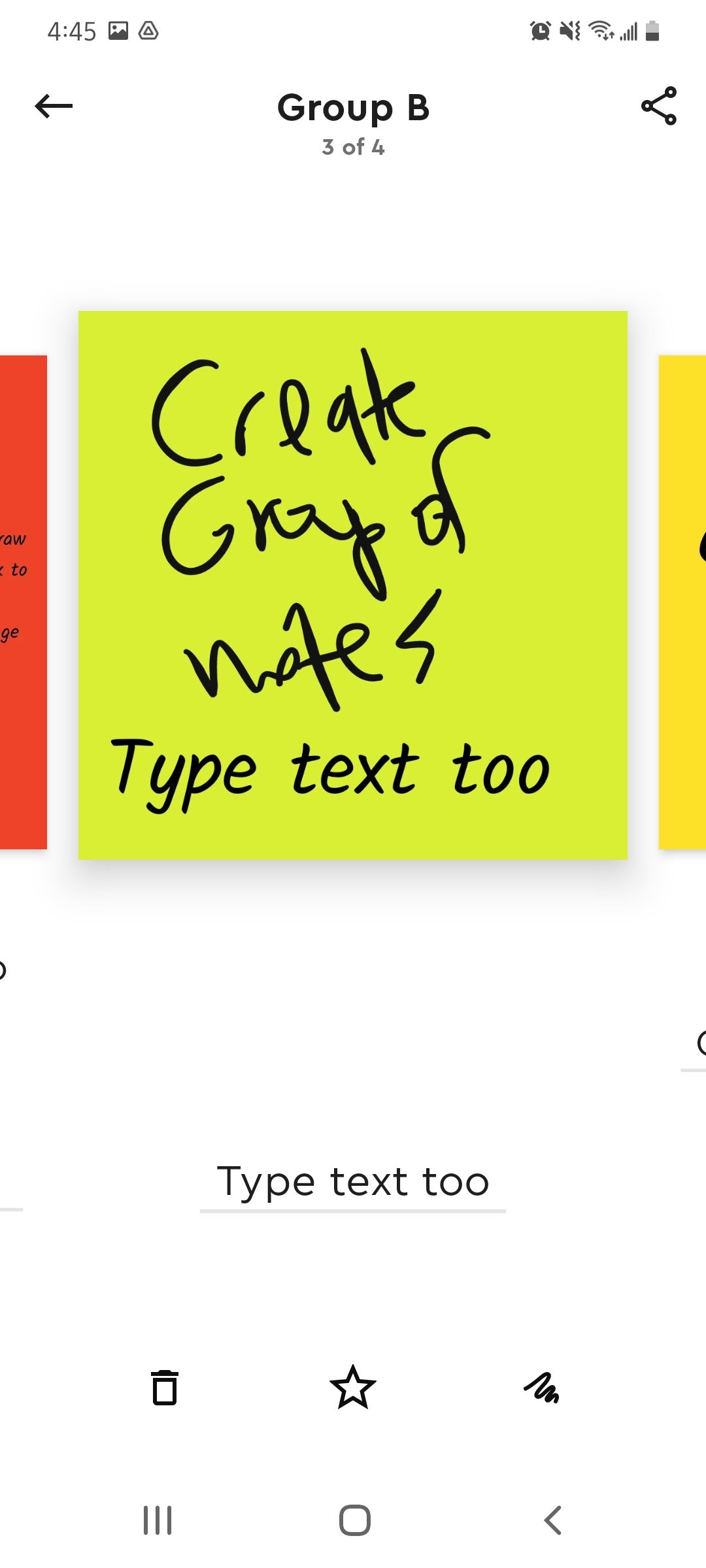 Simple pen color selection
Resizes text automatically as note fills up (sweet!)
Can use two fingers to Rotate or resize text
Export to Trello, Miro, and oodles more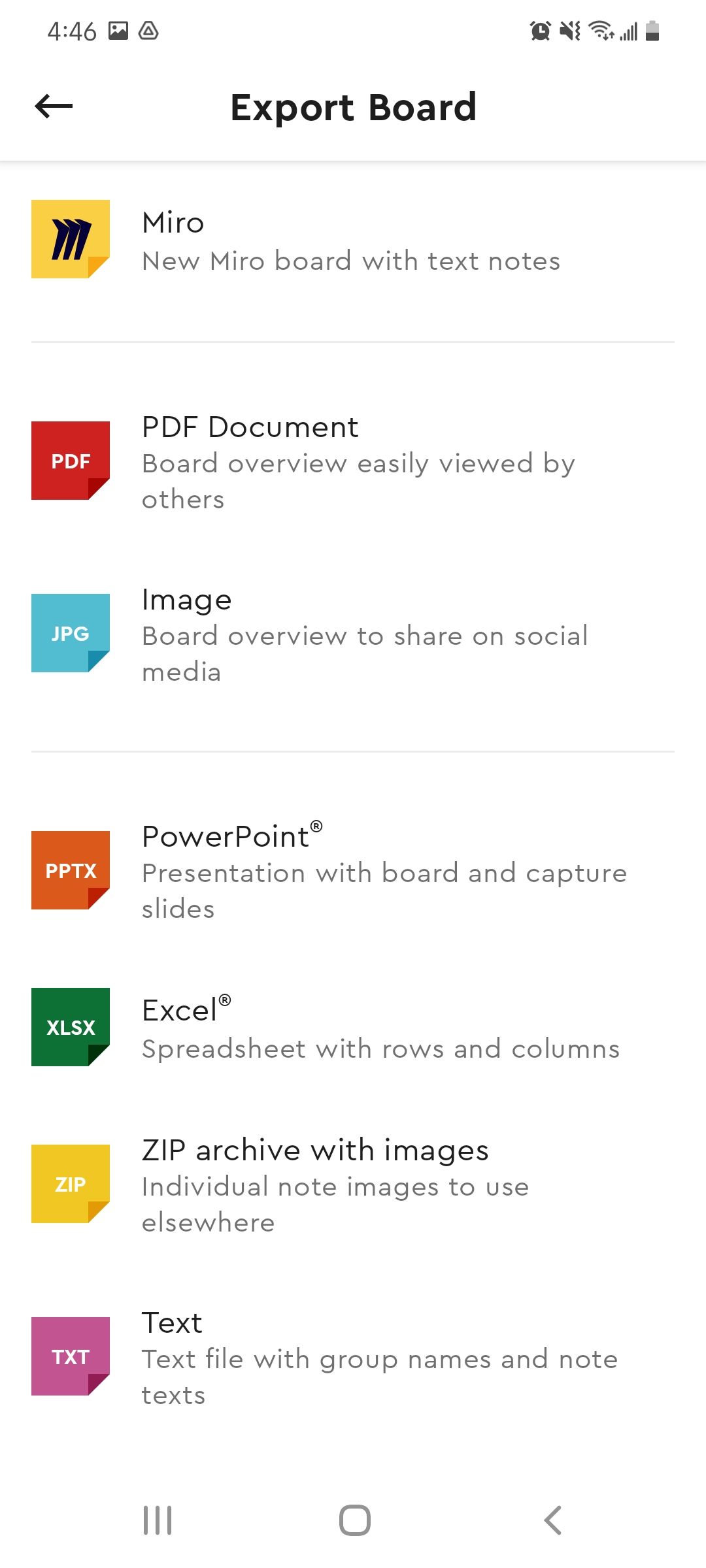 Awesome
Color selector, I could play with that for hours!
Can collaborate with others online