Qlate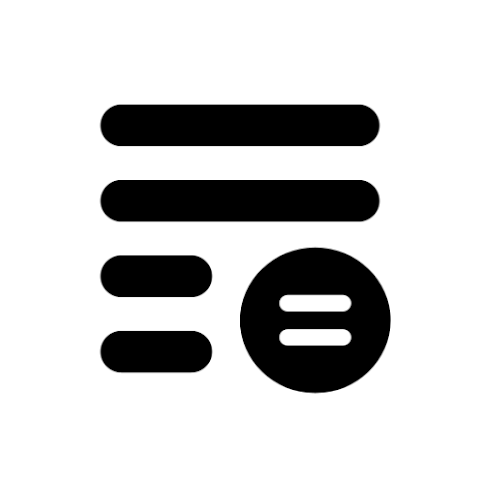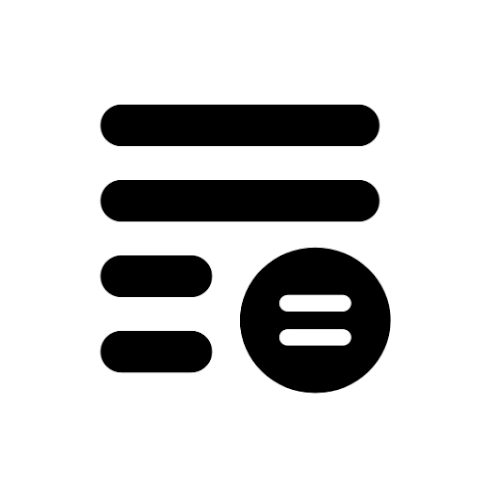 Happy Saturday! It's a beautiful cool sunny morning out here West of Toronto as I sit out on my front porch reflecting on the week, listening to Guardians of the Galaxy - Awesome Mix, and writing up this 45th weekly app review. Thanks to each of you who take the time to read these reviews and a special thanks to those who have reached out and suggested apps or provided feedback.
Qlate is a very interesting app that I heard about it via the article 5 Android apps you shouldn't miss this week - Android Apps Weekly. As the article suggests, it's primarily a calculator app with the ability to take notes. You can disable the calculator functions so that it's more of a note app.
Qlate doesn't have a ton of features but it's fast, has a cool UI, and you can export to PDF. It would be useful if you're a student doing research, an employee tracking expenses, a small business person creating quotes, or someone trying to track calories.
I gave it a low score since overall it's quite basic but I'm very happy to have spent the $3.39 and I'm looking forward to seeing updates to this app ongoing!
Screenshots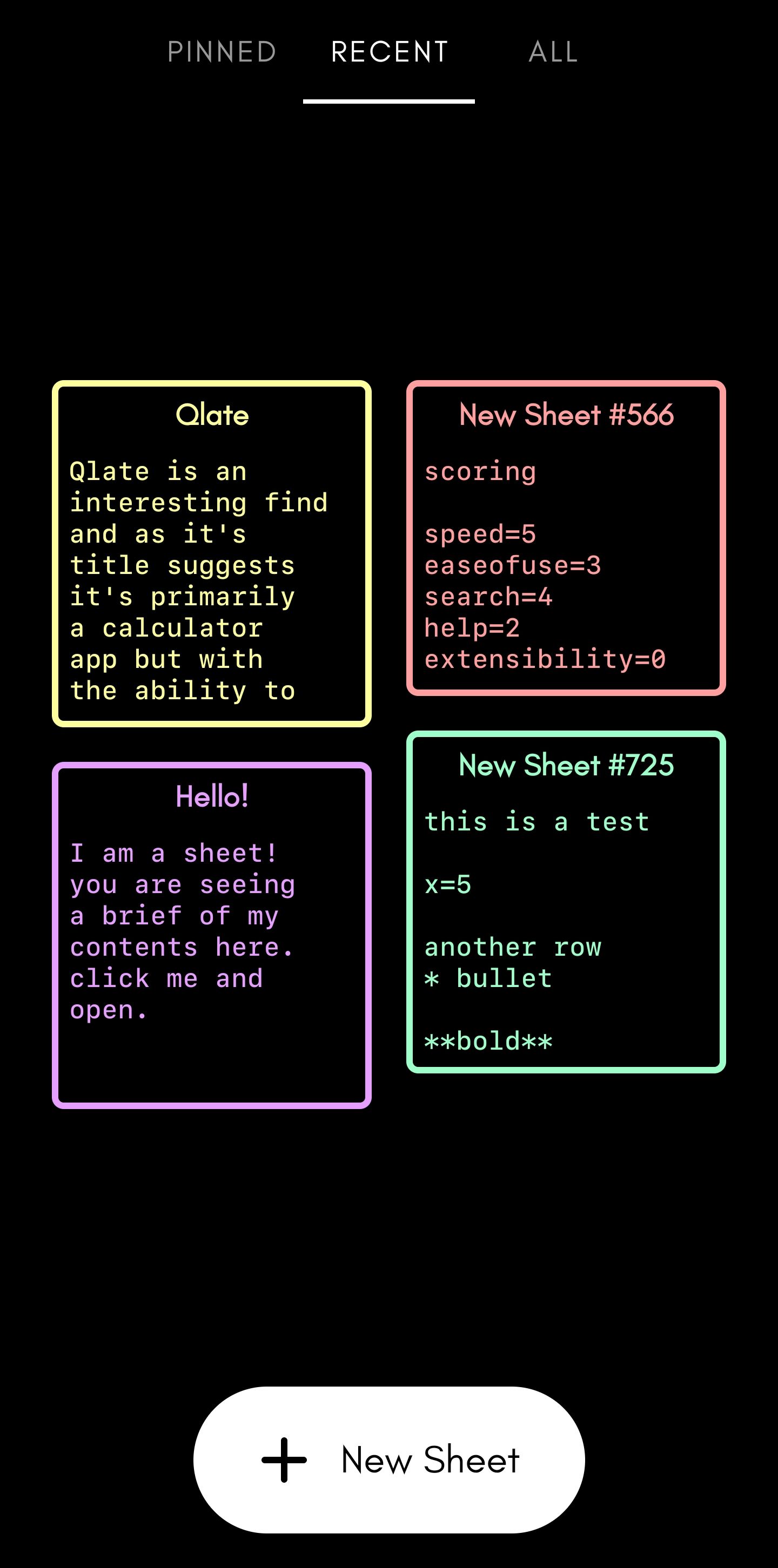 Meta
Ugly
Primarily a calculator
Took me forever to figure out how to color a note after I had done it once!
Note titles have odd titles with numbers that didn't make sense to me e.g. "New Sheet 763"
No image attachments
No audio attachments
The toolbar is only shown when viewing the list of ALL notes, not in PINNED or RECENT tabs
Bad
When set to notes mode, the export still includes all the lines and total amount as if it was a sheet. With a few clicks these can be hidden but it would be cool if those options were automagically disabled
When set to notes mode, edit note still shows the Total at the bottom but that can be hidden via a menu option
It would be cool to be able to set "sheet" or "note" mode on a per note basis as well as the overall setting
No hyperlinks
No Markdown support
No (real) numbered lists
No check-boxes
No folders or tagging so I wonder how it will work with hundreds of notes
Good
No account required, works offline
Cost is only $3.39 CAD
Good help files on Github
Sort by created date, modified date, viewed date
Intro tutorial
Interesting custom calculator keyboard for math functions (which can be disabled)
New notes are called "Sheets" which kind of works for math stuff and notes (sheets of paper-ish)
Backup and restore
Undo and redo
Nice font
5 font sizes
Pin a note
Export a note directly from the note list
Trash for deleted notes
Math functions if you need them
Great
You can have # comments which get grayed out and can be excluded from export. that's a neat idea for notes
Nice colors on cards
Set default page to PINNED, RECENT, or ALL notes
Awesome
Plain and simple UI
Card view is so simple that it's refreshing
Color coded cards
Sort by color
Export to PDF (limited number of times until you purchase)
Description of note which can be included in or excluded from the export