RetroNote
Free, and fast, supports Markdown, multi-level tags, Google fonts, linking of notes, and a graph view, and it's completely Web-based so there's no app to install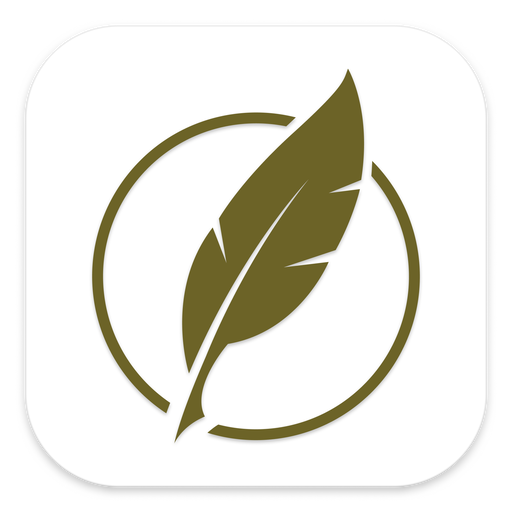 Summary
Welcome to episode #104 on the winding road to find the best Android note-taking app. This week's app is quite unique since it's local-first and Web-based which sounds like an oxymoron!
💡
Welcome to Abdullah from Bangladesh, Ted from Singapore, BArt from Poland, Bruce from Ohio, Chara from New York, Muhammad from Pakistan, and "S" from Turkey!
I skipped sending a review out last week as I was spending time with family and prioritizing work on markdown-ifying my large social network. For the past two weeks, I've been trying out RetroNote.
This app was created by Pramod Kumar, a senior tech person and an indie developer based out of India who is building the app in public.
RetroNote is free, and fast, supports Markdown, multi-level tags, Google fonts, linking of notes, and a graph view, and it's completely Web-based so there's no app to install.
In reality, the app runs in a Web browser and its storage is within the "space" owned by the Web browser, e.g. Chrome. You can sync between devices by contacting the developer to get an account.
The Web app can be "installed" so that it shows up as an icon on your home screen like other apps which is handy.
Using RetroNote on a Desktop Web browser brings additional functionality including the ability to generate an ebook and export to Markdown among other features.
For techie info, the editor is built on top of slatejs and the Markdown parser is built entirely by Pramod himself and he also uses Apache CouchDB.
Read on for the ugly, bad, good, great, and awesome aspects of RetroNote.
Screenshot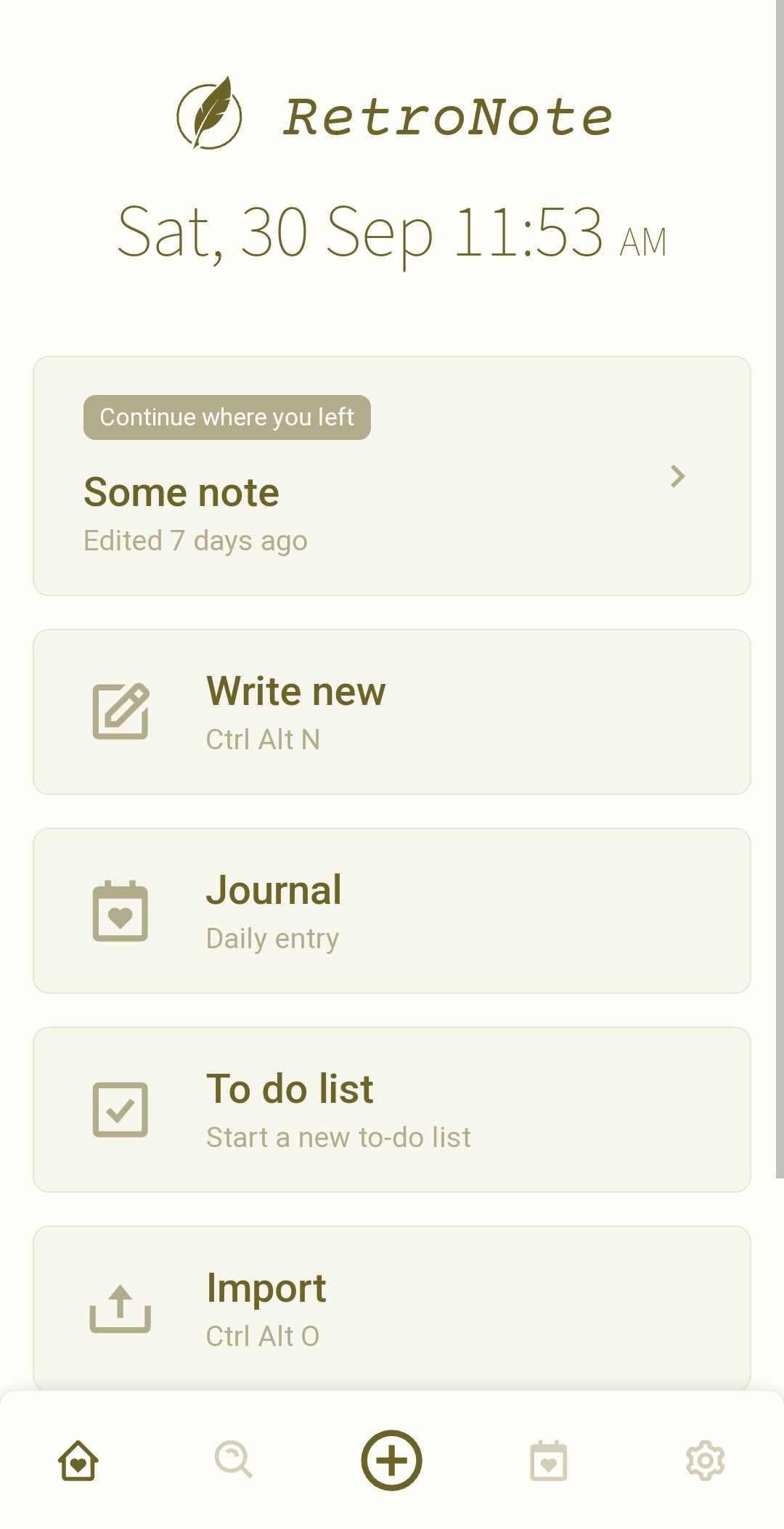 Quotes
RetroNote is very simple at core and embraces it from UI to the tools available on it. The editor itself is a clean canvas and with cursor on it. There are very minimal icons, options, menus to distract you. There is even typewriter mode on the editor which will keep the cursor at the middle of the screen always so that your focus is at one place all the time!
Where are my notes stored?
All your notes are stored on your browser itself. If you enable multi-device sync, the notes are copied to our sync servers in encrypted form.
Meta
Score: 6/10
Devices: Samsung Galaxy S23 Ultra
Google Play rating: n/a
retronote.app - app
Discord (invite expires in Dec 2024)
Location: Bengaluru, India
Ugly
No authentication
No backup (or export) and restore (has it on Web)
Was unable to share after I added an inline image
No terms of use
Bad
No undo or redo
No highlight
The graph view is under Settings
Have to delete A title for the note and Write your mind here ... instead of it being like placeholder text
No share as text
No share as Markdown or HTML
No export to PDF
No formatting toolbar
Quote with leading spaces " >" doesn't render as a quote
Imported Markdown notes with Frontmatter don't show the title
No error message on mobile when sync failed
Good
Text formatting: bold, italics, Strikethrough
Bullets
Numbered list
3 heading levels
4 fonts
Tags
code and code blocks
Horizontal line
Search across notes
Quote
Hyperlinks
Attach image
Share via hyperlink
Sort by date and alphabetically
Trash
To-do list
No app required
Great
Markdown support
Local first (PWA)
Tables
Multi-level nested tags
Images are shown in the note list
Share via URL
3 themes
Fast
Using Shift Key changes text to CamelCase then Uppercase then Lowercase, interesting!
Journal
To-do lists
Command menu with /
Awesome
Local first
Free
Google fonts
Add fonts
Import Markdown file
Import text file
LaTeX support
Link notes with [[]]
Timestamp with @
Graph view
Desktop Web as well as mobile
Filter graph by tag
Device sync
Conclusion
RetroNote is fun to check out and with some work could be a contender with its focus on Markdown support plus being browser-based. What's great is the notes are yours and yours alone, you can import and export notes from the Desktop browser interface so you don't have to worry. The Developer Pramod is very responsive and runs a Discord server where some users hang out. I wish him luck and look forward to watching this unique app evolve.
Thanks for reading through and have a great note-taking week(s) ahead!