Ruff notes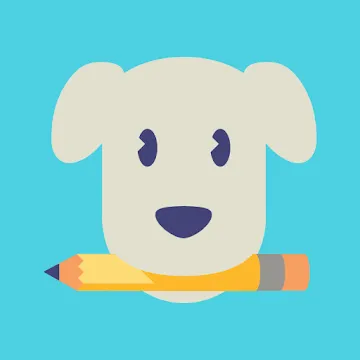 Ruff received an award from @GoogleDesign and is worth the $5.64 bone I just threw to @mtrostyle . It's a great little note taking app unlike the hundreds of others out there, so much so that it twisted my mind at first: a one page note taking app?! Subscribe to read the full review, see screenshots and get emails of future app reviews.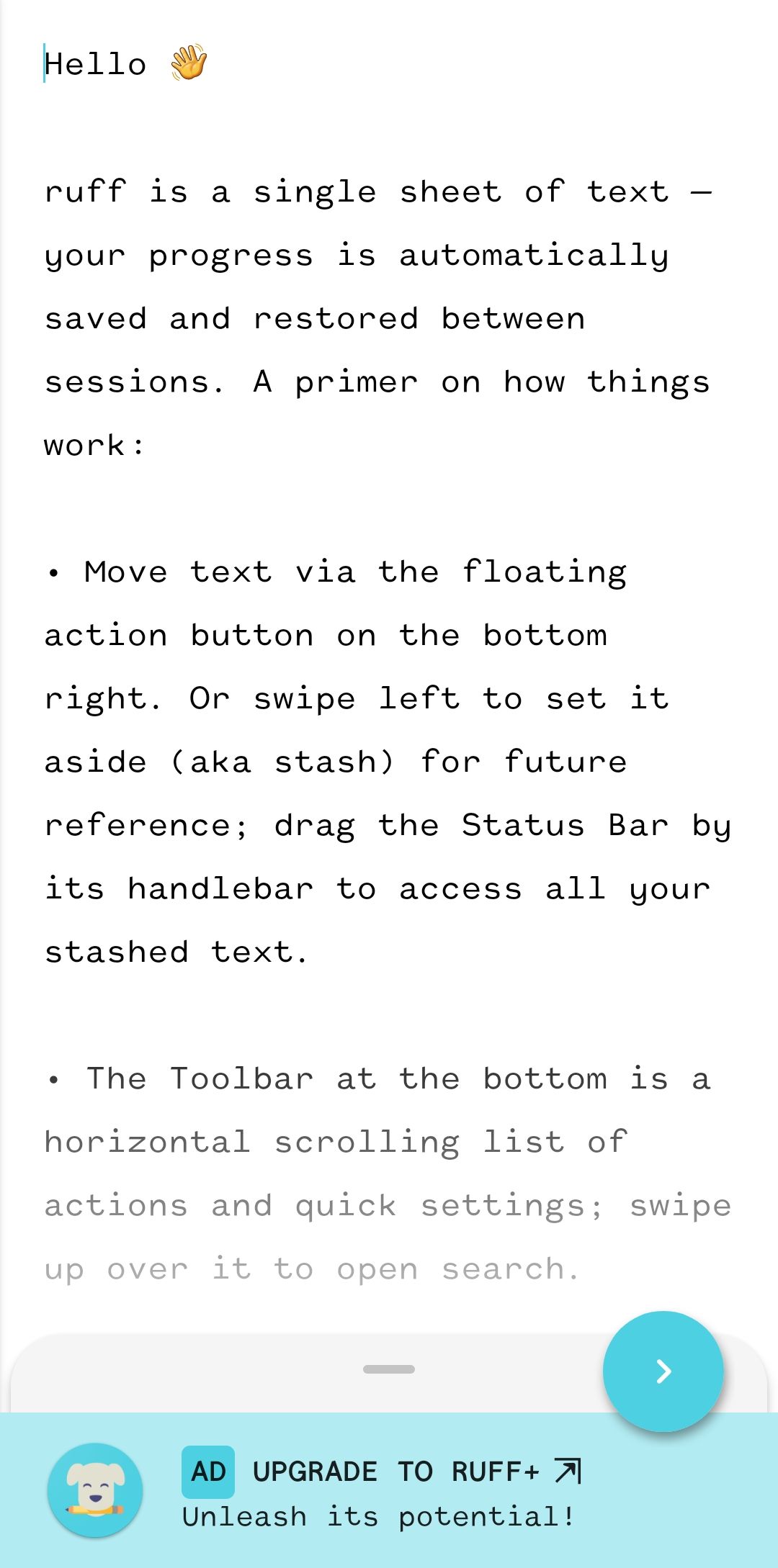 About
Overview
Ruff is great for capturing quick thoughts or a daily journal. When you launch the app you're immediately taking notes. Done your day? Just stash the note away and start fresh tomorrow.
Why only a 6 out of 10 score? For me, I need to have markdown support (at least on export) and the ability to add images and audio recordings.
When I initially reviewed the app back in Sep and sent the feedback to the Developer, he actually responded with a nice note #kudos!
Ugly
When I pasted my template text, it didn't include the "-"
Earlier version v2021.09.09 had an issue when clicking the ying/yang mode switcher which caused the app to disappear (only happened first time and hasn't happened on the current build)
Bad
Could not bold some words, weird
I stashed the initial note and now it says nothing is stashed, ugh. hasn't happened since
Paste would be good to show what's available on the clipboard
The icon is odd for a checkbox, standards are great so I guess ruff should have one too
Three dots ("...") means a bullet?
No export to markdown (.md) file format
Good
Bent my mind a bit
Really nice default font Parse Grotesk Mono
Export to text (.txt) file
Simple button to quickly toggle font size
Simple button to quickly toggle weight of entire note
Formatting: bold, italic, underline, strike-through
Undo and redo
Bullets
Automatically adds '-' on next line when I hit enter, nice!
Widget that shows preview of note on home screen
Dark mode (default)
Three good fonts
5 font sizes and 3 weights although bold is odd to me
☐ checkbox
Great
Awesome
Privacy, doesn't store anything about me or my device
Settings