TickTick
Fast and supports Markdown, templates, tags on notes, themes, saving as an image, lots of integrations, and tasks - no kidding!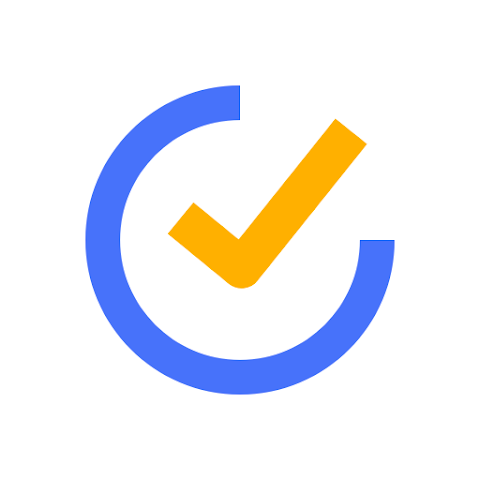 Welcome to Episode #86 of my very long quest to find the best Android note-taking app. A big welcome to neighbour Pat from Canada, thanks for subscribing to my newsletter!
Also thanks to Mike S. from the U.S. who asked for my thoughts on TickTick. I love getting personal notes and suggestions!
TickTick is built by Appest Inc. the same company that created GNotes which I reviewed in Aug 2022. I couldn't find much about the founder Zhimin Chen or their company back in August and I still can't. I'm not saying it's a problem, but it would be a risk for me to trust my personal notes to a company that I can't find much info on.
According to ChatGPT:
[Chen] received a Bachelor's degree in Computer Science from Zhejiang University in 2005. He then worked for several years as a software engineer at companies such as Yahoo! and Baidu before founding his own startup, Appest Inc, in 2012.
Appest received funding from several investors, including Matrix Partners China and Qiming Venture Partners. Qiming has raised USD 9.4B of capital and invested in over 480 companies including Xiaomi. I couldn't find how much either of them has invested in Appest. That's enough about the company, let me tell you a bit about the app.
TickTick is primarily a task app but also has built-in Markdown note editing. You can convert a task to a note or vice versa. It has apps for the Web, Android, iOS, Windows, MacOS, Linux, Chrome, Firefox Extension, and Apple Watch.
With 5 million downloads for the Android app and a 4.6* rating on Google Play, it seems to be doing well. The Premium version is USD 2.79 per month or 27.99 per year.
The free version is limited and the paid version adds full calendar functionality, custom filters, folders, lists, change tracking, progress tracker, premium themes, and the ability to add tasks from the lock screen.
What's odd about TickTick is that the description within a task does not support Markdown but you can convert a task to a note (or create a note) and use Markdown in the note.
There are 19 Android widgets and many of them look really useful. There are two for Pomodoro, one simple timer and one showing your statistics. Very cool!
TickTick is fast and supports Markdown, templates, tags on notes, themes, saving as an image, lots of integrations, and tasks - no kidding!
Read on for the ugly, the bad, the good, the great, and the awesome aspects of TickTick.
Screenshots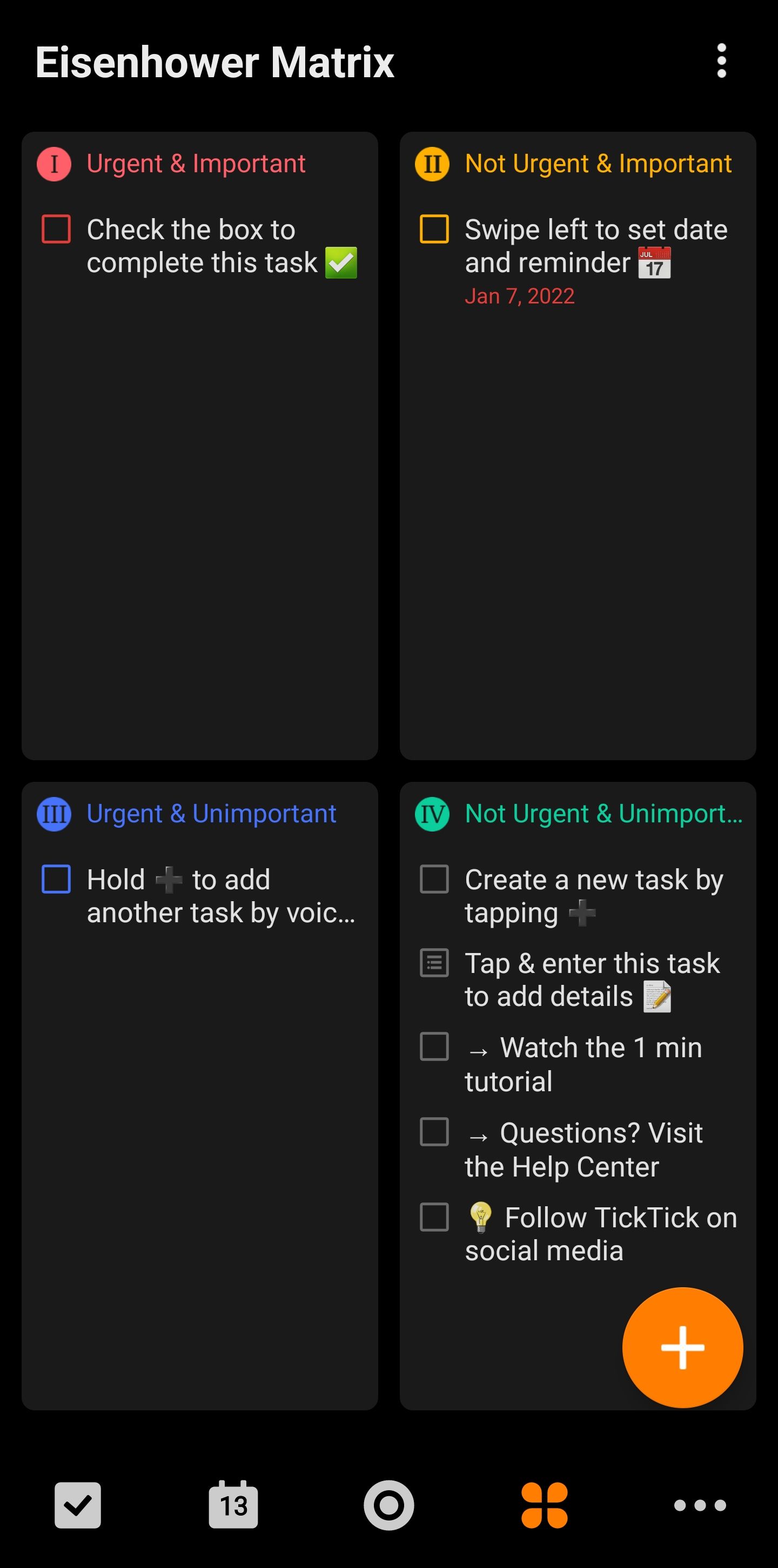 Quotes
An all-in-one productivity solution with to-do list, reminders, built-in Calendar, Pomo Timer, Habit Tracker, Note, Kanban, and so many more!
Meta
Score 7/10
Device: Samsung S20 5G
Google Play rating: 4.6*
Twitter: @TickTick
Web: ticktick.com
Location: Beijing, China and San Francisco, U.S.A.
Ugly
Not local first requires an account
Found settings confusing, but there are a lot of them
Backs up to Excel (from the Web), not Markdown files
Bad
1 image attachment per day for the free version and 99 per day for the Pro version
When sharing as text, appends "- From TickTick www.ticktick.com"
Tasks first, notes second - but, of course, makes sense!
Puts the image at the bottom, not inline
It does not show the image thumbnail in the list
The trash in Android is hard to find, thought it was just me but no!
Only 2 font sizes and 1 font
No linking of notes
Good
Text formatting: bold, italics, underline, strike-through
Duplicate a note
Folders
Toolbar
Tags on notes
Bullet list
Numbered list
Undo and Redo
3 levels of headings
Insert image
Pin a note
Quote and blockquote
Priority on items: high, medium, low, none
Share as text
Share to email or any app
Toolbar
Dark mode
Inline checklist
Sort by date, title, priority
Backup (via Web app)
Highlight text
Great
Markdown support
Sync across devices
Attach files
Group sharing (Pro version)
Save as template
Subscribe to calendars: Device calendars, Google, Outlook, Exchange, iCloud, CalDAV, or URL
Task List or Note List
Save or share as an image
Comments on items
Calendar view
Insert date and/or time
Tasks
Subtasks
Group by date, priority, list
Set colours on tags
Include location
Remind me when I arrive somewhere
Remind me when I leave somewhere
Awesome
Fast
41 Themes
WYSIWYG editing
19 Android widgets
History of task activities across a group
Share user interface
Save as image includes attached images
Apps for Web, Windows, Mac, Linux, Chrome, Firefox Extension, Apple Watch
Pomodoro timer
Lots of integrations including Zapier
Import from Microsoft ToDo, Todoist, Google Assistant, Amazon Alexa, Zapier, Wunderlist, Toodledo, OmniFocus, iCal
IFTT integration
Eisenhower Matrix
Thanks for reading to the end and have a great note-taking week ahead!