UpNote v3.0.2 scores 7/10
Relative to other apps, this one is "expensive" at $1.29/mo or $18.99 for lifetime. In reality it's not a lot to pay for some great functionality. It lacks audio recording but makes up for it with markdown support, linking of notes, cross-device synchronization, and great image handling.
About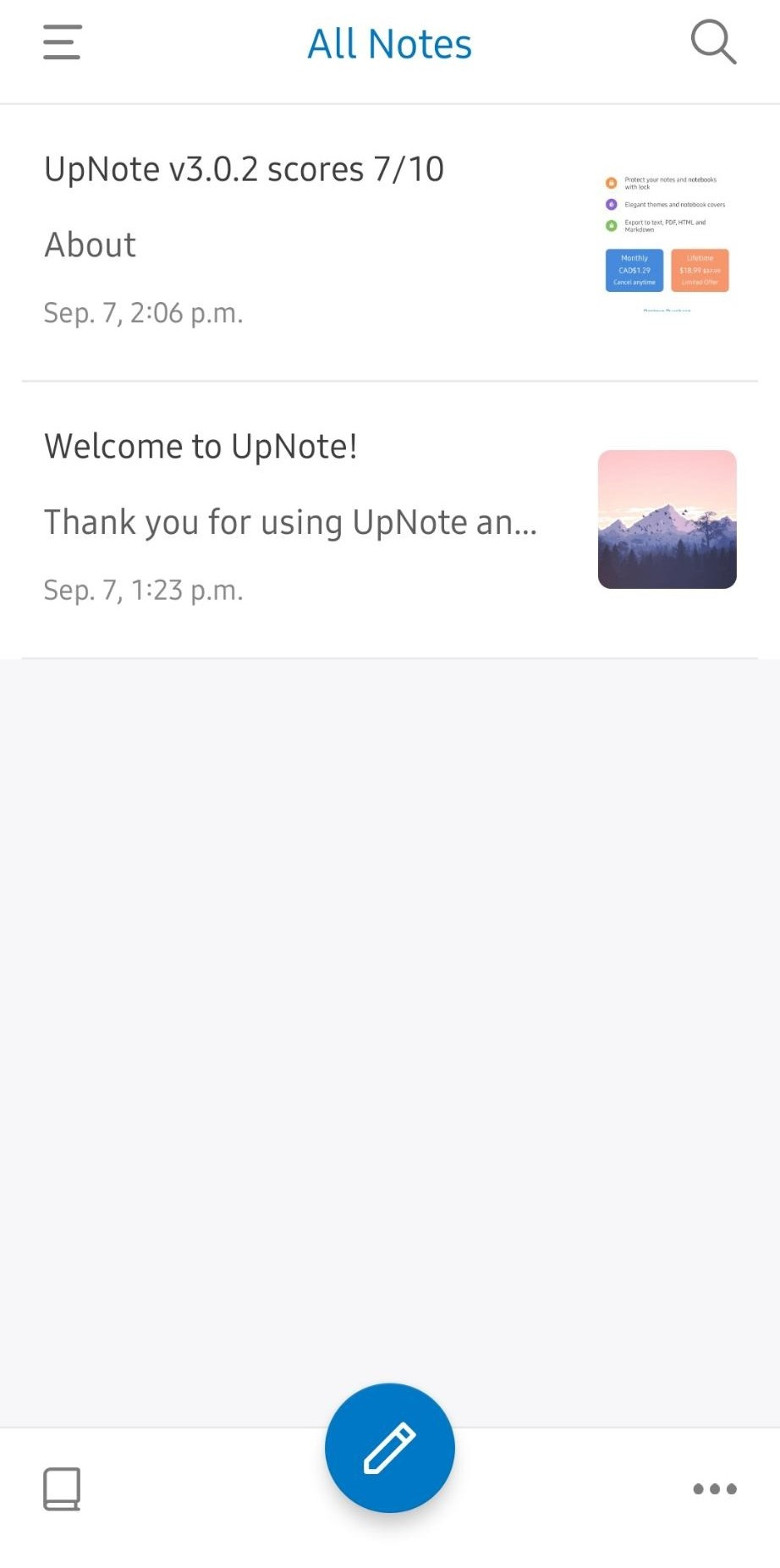 Read the rest of the review by signing up to our site!