Chamu
A Web-based note-taking app supporting Markdown, image attachments, easy table creation, and it has an open-source API.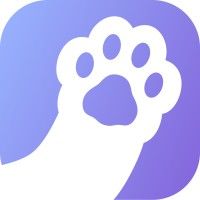 Welcome to Episode #84 of my trek to the end of the Android note-taking app rainbow. This week is a Web-based app that works-ish on Android. But first a note to our sponsors.
💡
Welcome, Sam from India, Louis from Sunny Florida, Elizabeth from Tenessee, and a random privacy-loving German with a simplelogin account. Thanks to the four of you for joining in this crazy ride.
I've had Chamu on my backlog for 6+ months since Benz (Lawrence) messaged me on Facebook back in Sep 2022. Since it's not really an Android app and it requires their cloud, it stayed low in my priority but I promised him I'd review it so here we go!
Chamu is only available as a Web-based service (for now) and it works quite well on any Android browser. It is a little sluggish to load notes which would annoy me over time and has a couple of important bugs to be fixed.
The user interface is very clean and appealing and I love their logo! Chamu supports Markdown, image attachments, comments on notes, public links to notes, collaboration, easy table creation, and even has an open-source API.
Benz and the other Founder Robert are both super nice at least from my written comms with them. When I told Robert last night the app gets a 6/10 he didn't flinch and stayed positive and he was responding to me at 2 am his time in the Philippines!
The free version of Chamu is generous with unlimited notes. The back-end system runs on Amazon Web Services (AWS), your notes are encrypted in the cloud (I did not verify this) and they commit to "not sell user data".
The paid subscription is USD 5.99 per month or 59.88 per year if you subscribe annually and the Premium subscription increases file uploads to 2GB per task, adds more collaboration, and enables uncompressed image quality.
The 3 founders are Robert Espina who is the CTO and CEO, Lawrence Craig Ramas ("Benz") who is the COO, and Jeffriel Laurenciana who is the VP of Sales.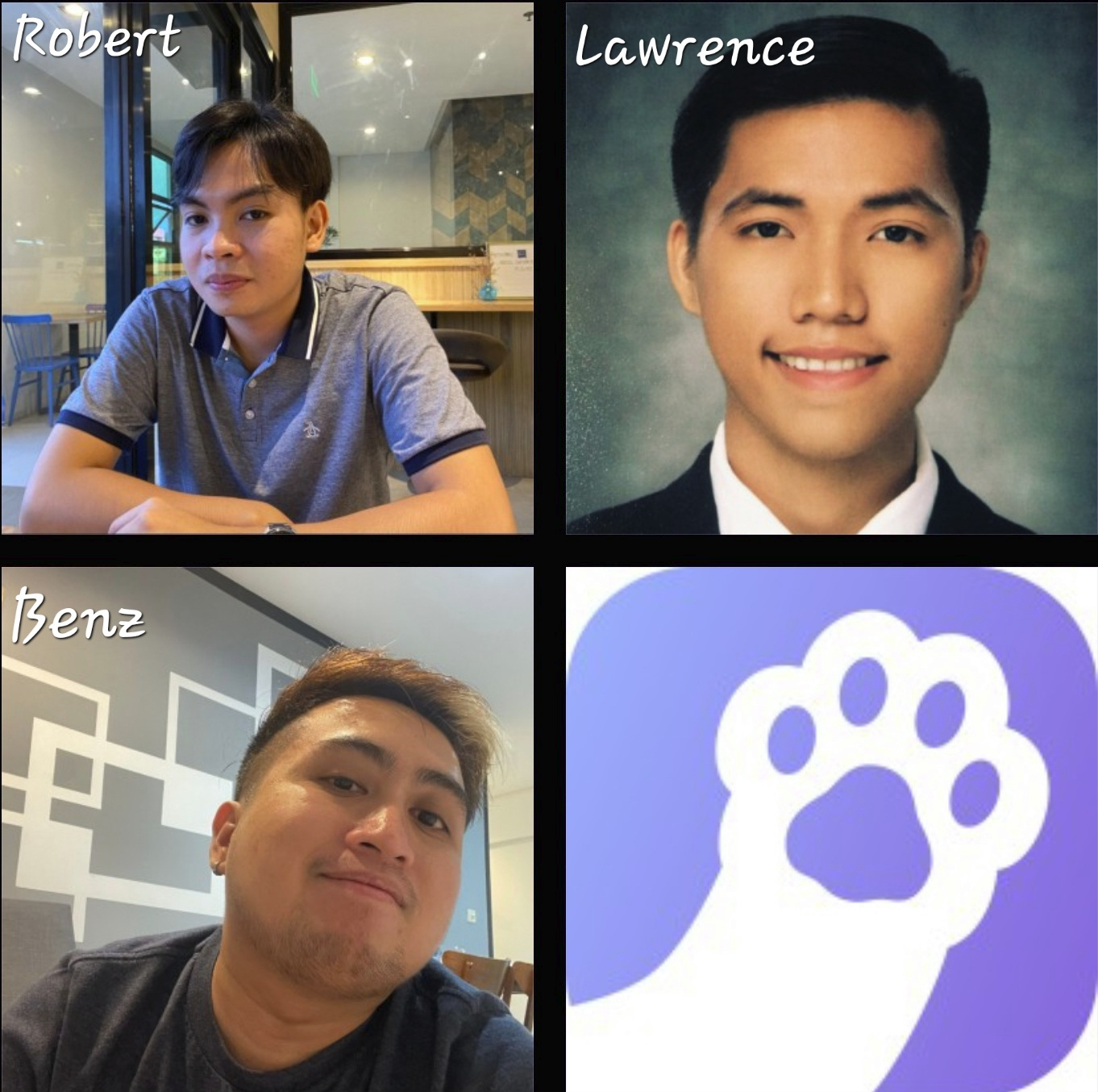 Throw them a bone and subscribe to Chamu to keep these young folks motivated to keep going and building out their service. They're bootstrapping this themselves with $0 funding so I'm sure that every subscriber helps.
Read on to learn about the ugly, the bad, the good, the great, and the awesome aspects of Chamu!
Screenshots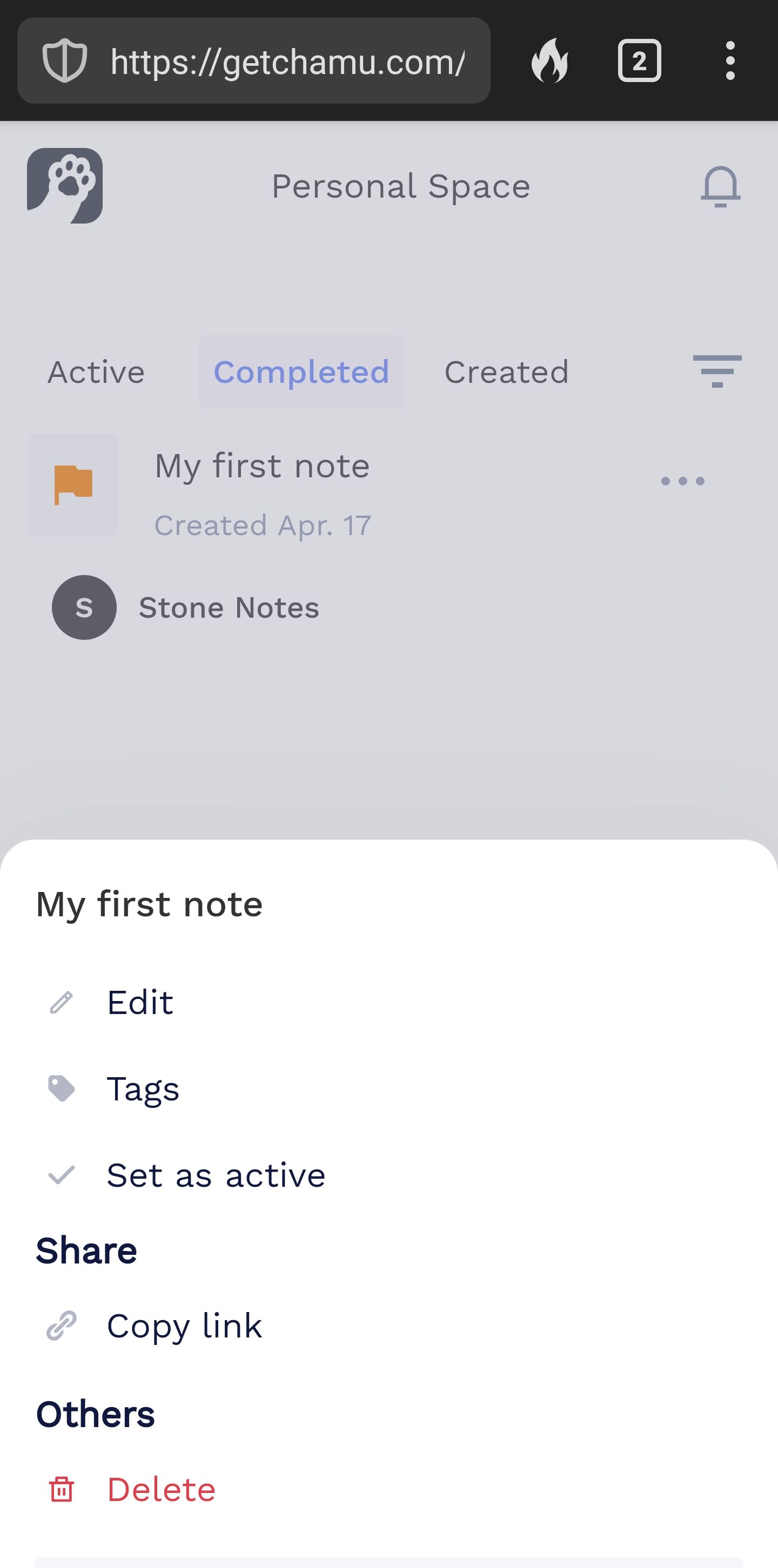 Quotes
Instantly share your notes and tasks. Chamu for your thoughts.

Sharing your files, notes, or ideas. We made it easier for you.
Meta
Ugly
The flashing Saving icon is very distracting each time it saves
Adding a comment didn't work
Attach image gave the error "something went wrong please try again"
1 font and 1 font size
The search didn't work at all for me
No backup and restore
Not available offline
Bad
It is sluggish and takes a couple of seconds to load notes
No space between headings and body
When adding a tag, can only select existing tags not create new ones
In spaces, clicking + adds a note, not a new space
No app on the Play Store
No tags #tag within notes
No - [ ] Markdown checkboxes
No share as Markdown, HTML, or PDF
No linking of notes
Images not shown in the note list
Good
Text formatting: bold, italics, strikethrough
Bullets
Numbered list
Toolbar
Dark mode
Sort by priority
3 levels of headings
Tags on notes
code and code blocks nice colours
Quote
Undo and redo
Hyperlinks
Filter notes by tag
Search across notes (see Ugly)
Inline checkboxes (see Bad)
Text alignment: left, right, centred
Great
Markdown
Reminders
Text alignment
Copy note to the clipboard
Spaces for notes (like folders)
Comment on a note (see Ugly)
The search keeps previous search keywords so you can click on them to run the search
Tables
Priority on notes (low, medium, high)
Awesome
WYSIWYG editing
API
The table creation and editing user interface is one of the best I've seen
Add another user as a subscriber to the
Notes can be private (default), public, or password protected
Subscribers can comment (see Bad)
Subscriber can optionally edit