Diarium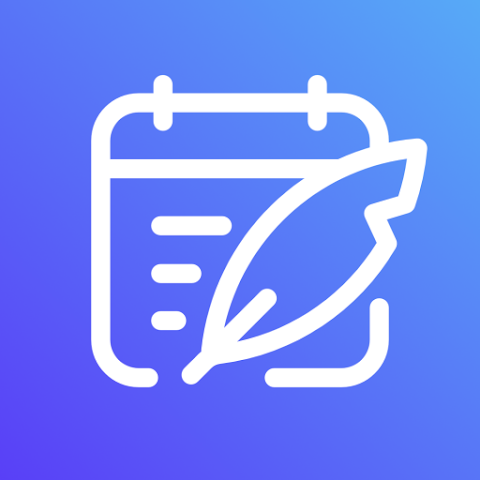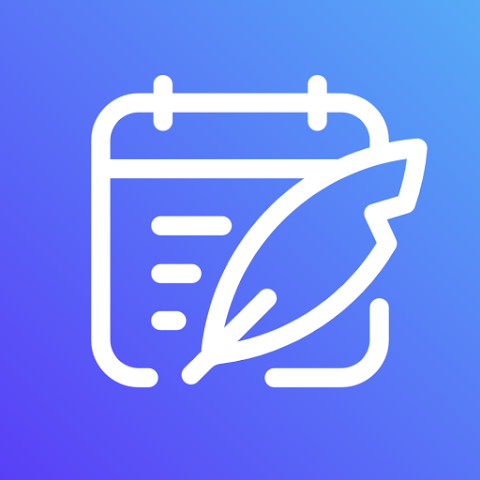 Diarium is not a note app per se, it falls under the diary category but I really like it a lot for taking notes and I used it for the entire past week, 3 days of which I was on business travel.
I heard about the app from Jez via my r/NoteApps subreddit after he saw last week's review of Journey and recommended this one as a better, cheaper alternative that also runs well on e-readers. I haven't thought of trying out e-readers for note taking and I will not, must not go down that rabbit hole yet since I'm still deep down in this one.
I was surprised how handy it is to take date based notes and I recognize that's possible in most of the other note apps but having my photos in a daily and calendar view was really nice. The possibility of looking back to the current day in future years like photo apps do is intriguing. I read somewhere – should've noted where – that re-surfacing notes is important, although maybe a year later is too long.
Diarium has so much functionality, it's fast, privacy focused, very well designed, has no ads, and it's free. You can upgrade for additional functionality which I just did. Well worth the $7.49 USD I spent and I also bought the Windows app for $19.99.
The app has a ton of integrations with social media accounts to pull posts as well as fitness apps for step counts etc. I can see how cyclists using Strava and others using apps like Fitbit or Google Fit can benefit from this. Maybe I could use it to motivate myself to go walking!
Diarium supports adding photos, recording audio, tagging and you can export to one or more HTML, DOCX, or text files. It's a privacy and local-first focused app with password or biometric access control. Synchronize notes across devices via one of your personal cloud accounts or even WebDAV!
A really cool feature which I'm very surprised other note taking apps don't have is the ability to tag people on notes and then filter notes based on that person or multiple people. As someone who loves offline networking 1on1 with people, this is perfect!
Read on for screenshots and more details. Thanks for subscribing and have a great weekend!
- Stone
Screenshots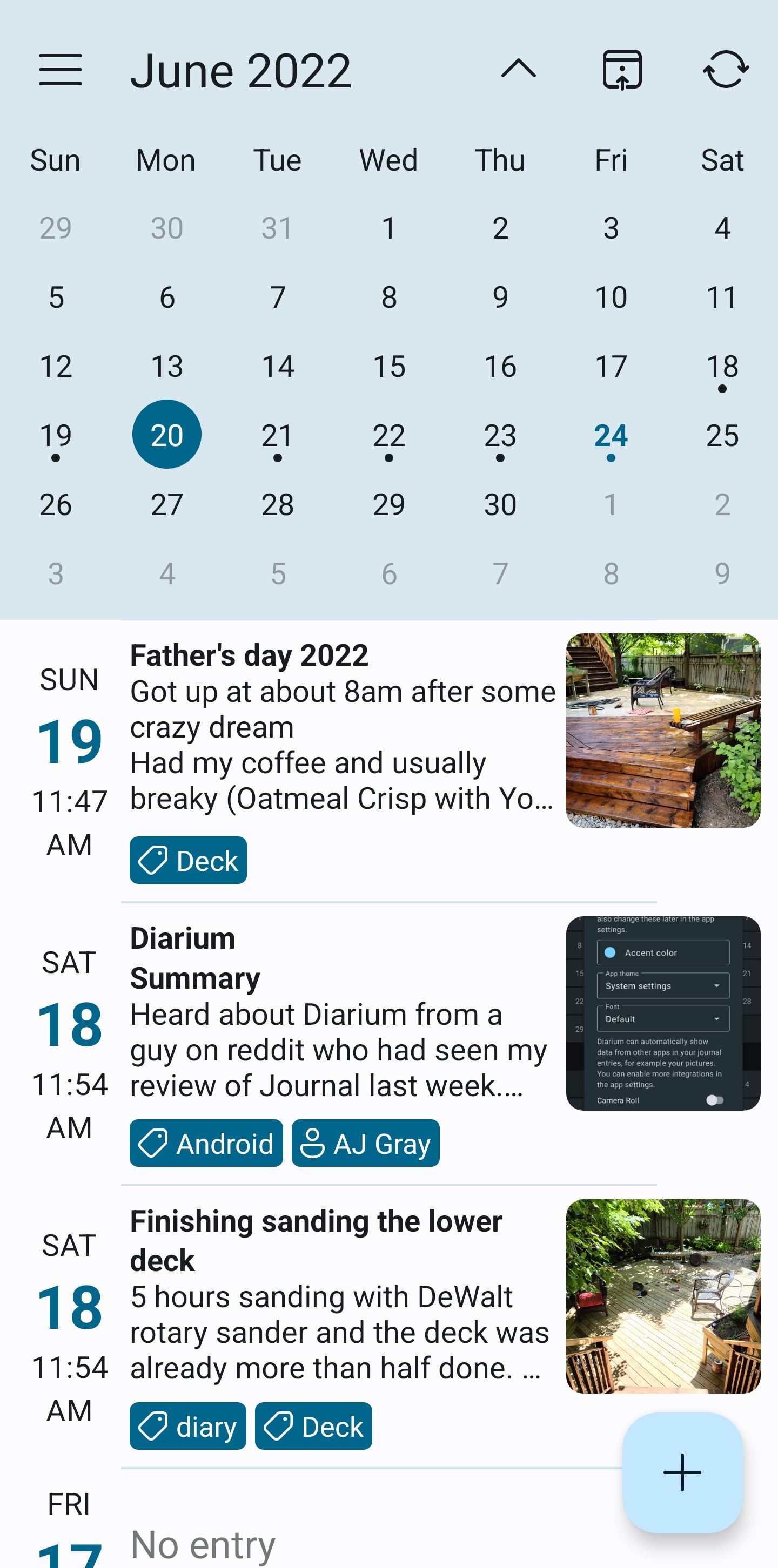 Meta
Ugly
Sync via WebDAV blocks the UI for ~ 90 seconds with a message "Syncing diary... Downloading remote attachments info..."
Bad
Share to email leaves the subject line blank
When you attach a photo to the entry it shows it twice
No Markdown editing support
No export to Markdown
The toolbar button for bullet and ordered list is on the same button which I found annoying, would prefer them as separate buttons
The app name, for some reason in my head I think "Diarrhea-umm"
No inline checkboxes / to-do
Can't export a note while viewing it or from the timeline, have to go into the sidebar
The add location is a little map instead of a pin/map icon which I found confusing
Good
6 day trial period
Fast
Clean and simple UI
Bullet list
Numbered list
Text formatting: bold, italics, underline, strike-through
Hyperlink
When you click the hyperlink button it already has the URL from the copy buffer filled in, nice touch!
Nice toolbar (see Bad)
No fluff
Tags on notes but not inside them
Insert timestamp
Add picture
Add video
Add audio recording
Multiple notes per day
Share to SMS or other app retains bullets
Rate a note
Optionally add location
Optionally add weather
Dark theme
Great
Calendar view
Easily move between days
Simple initial screen where you enable features and that drives setting Android permissions vs. every other app that does the opposite
25 fonts
Font style applies throughout the app not just the notes, finally someone does it right!
16 font sizes (paid $ option)
3 templates
Can add templates
Developer is active on the support site in German and English
Add tracker for weight, mood ...
Add rating with 1 to 5 stars
Filter notes by rating and/or tags
Really simple audio recording
Awesome
Local first
Map view including image / photo thumbnails
Free!
One time payment of $7.49 USD (~ $8.46 CAD) for Pro features
Add people (like a tag) to a note and filter by them
Simple and good Privacy Policy
Diarium does not collect, store, share or publish any personal information
Shows gallery of photos at the bottom of the note, great as a reminder of what you did that day
On this day to see history of this day
Can change the date/time of a note
Dictate using Android
Sync between devices using OneDrive, WebDAV, Google Drive, DropBox, iCloud
Export files to text, HTML, or Word (DOCX)
Migrated data from Day One, Diaro, Journey, Memorize, Daylio, Diarly, and DayBook
Export by tags
Export to one file or individual files
Feature list showing upcoming enhancements