myReach
Definitely worth checking out, a ton of functionality, great support, apps for different platforms, and a useful AI tool to summarize your notes or help you write, but no Markdown input.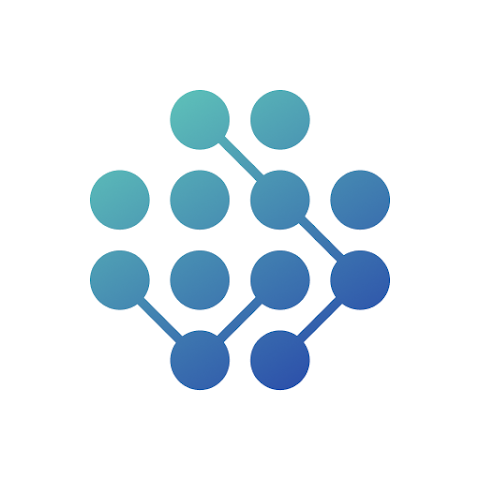 Welcome to Episode #99 if you can believe it! Is this winding road to finding the best Android note-taking app for me, and maybe you, coming to an end? Not yet.
First, a quick thank you.
💡
Welcome Mitzik from North Macedonia to our exclusive club of 232 note-taking app aficionados from across the globe. Thank you for subscribing!
As I near 100 app reviews I've been thinking to slow down the reviews and spend time working on the corresponding Softr site and Airtable data that I maintain in parallel. You can access the preview site at noteapps.softr.app.
A quick shout-out to Björn for fixing two issues I found with their Nuclino app last week.
💡
Kudos to the Nuclino team as it says a lot when you listen to feedback and quickly action it. Thanks for fixing the issues!
A few weeks ago I received a nice email from Andrew suggesting I review myReach. This was his message:
I go through a lot of note-taking, to-do, organizational apps, looking for the one that will work for me, and usually move on pretty quickly.  I've stuck with myReach.io for a couple of weeks now, and I think it has some promise, despite still being in beta.  Worth reviewing, I think. - Andrew
I had the app in my backlog but hadn't looked closer. After getting that note (thanks Andrew!), I dropped the Evernote review that I was working on and installed this one with great anticipation.
myReach was founded in 2018 by Christopher Payne who now appears to have a team of 18. This is what he has under his LinkedIn profile.
Reach is a software startup that is transforming the way we store digital information – reinventing filing by replacing todays dated folder system by one that works like a brain.

Reach is a simple and intuitive archiving tool that stores all your files in an interconnected network, where everything is interlinked by its context and instantly findable.
Their Free plan is very generous and supports 5,000 nodes (notes), 1 GB of storage and 2,500 words in AI chat. The Premium plan is 8 €/ month billed annually and increases capacity to 50,000 nodes, 50 GB of storage, and 10,000 words in AI chat. the Pro is 16 € / month and gets you unlimited nodes, 100 GB of storage, and 25,000 words in AI chat.
I think the AI chat word limitation will be a challenge for anyone who has a lot of notes like me. Likely that will increase over time as costs go down but these AIs are pretty expensive.
myReach has corresponding apps for iOS, MacOS, Windows and Linux. The apps are a little sluggish loading and they cover that up with nice animations. I can tell the Web app is using a responsive user interface as some of the buttons are stretched to the width of the screen. It's ok and works well but it's not designed for the Web.
There are a bunch of great video tutorials nicely organized and a user forum for support where the Developer seems responsive. Check out this example of how he kept the user informed and provided a great explanation of the issue once they found it.
Instead of summarizing the app myself, I thought I'd have fun and give myReach's AI assistant "Rich" the task.
To make sure Rich is male before I used "him", I did a quick search on DuckDuckGo and, in hindsight, the answer was not surprising.

I did one more search, this time using "what gender is the name rich" and the tool namsor.app told me that Rich is a male name with 98% probability.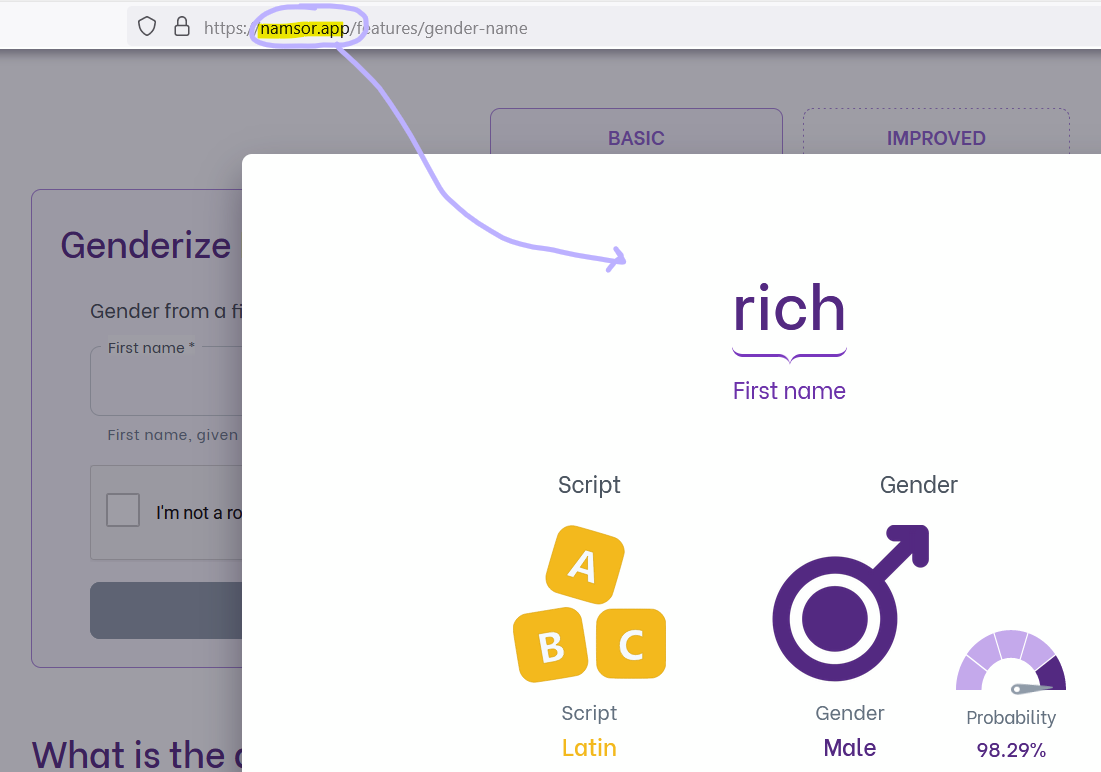 Moving on...
I pasted my bullet point app review for Rich to analyze and here's how he summarized his app – I say "his app" since I assume someday he will take over the app and the company 😂
The text discusses the features and issues of MyReach, a note-taking app. It mentions the lack of Markdown support and difficulties in adding bullets. The highlight colors in the buttons do not match the applied colors. Gamification is considered annoying. On the positive side, the app offers text formatting options, text alignment, various colors, heading levels, and customizable properties. It also allows users to connect notes and includes the option to add images.
Enough of the pre-amble! Read on for the ugly, the bad, the good, the great, and the awesome aspects of myReach.
Screenshots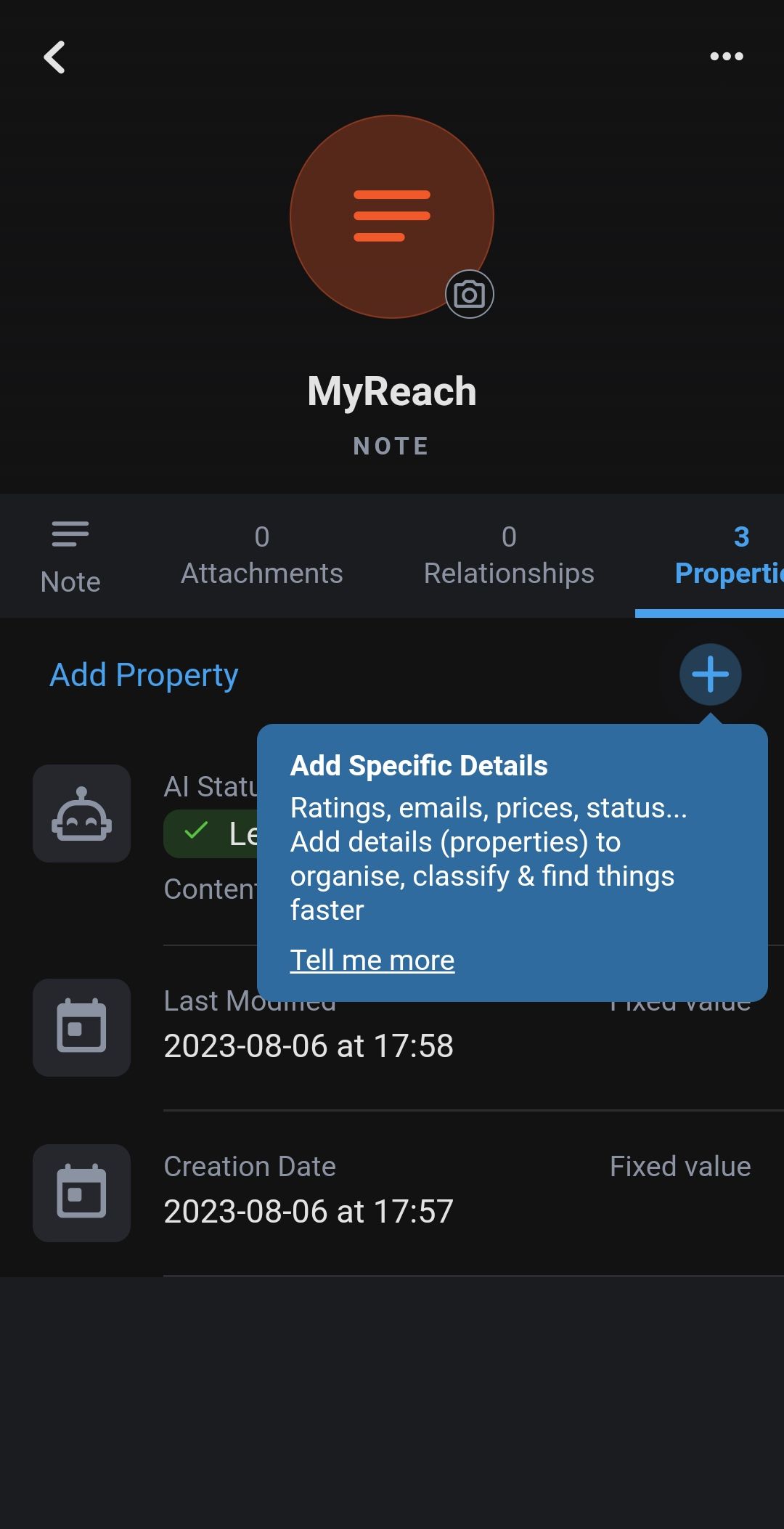 Quotes
Your second brain powered by AI
A place to save your knowledge, with an intelligent AI-Assistant that answers all your questions
Meta
Score: 7/10
Device: Samsung S23 Ultra
Version: 2.23.3
Last updated: 2023-08-03
Developer: Christopher Payne
Location: Villars-sur-Glâne, Switzerland
Ugly
Cloud first and requires an account, not local-first
No Markdown input
Choosing Add, then add bullet, doesn't switch to Keyboard mode so you have to click the keyboard button
Importing Markdown doesn't convert YAML Frontmatter into myReach properties
Importing Markdown doesn't seem to handle > quotes properly
Bad
Too many fields under Profile for my private information. Luckily not mandatory
The highlight colours in the button don't match the ones applied
Typing "- " for bullet doesn't convert it to a bullet
The gamification is annoying (but Andrew liked it and it can get you credits)
Opens a note (node) to the last tab so I was often confused about where my note was
Good
Text formatting: bold, italics, underline
Text alignment
10 text colours
3 heading levels
10 Highlight colours
3 font styles
Emoji or pic for the top of the note
Shows image in the note list
Save posts from Reddit or Twitter (ahem, X) by mentioning @myReachBot
Dark mode
Tags
Quote
Horizontal line
Shows created and modified date
View notes as a list or a large list
Toolbar
WYSIWYG editing
Trash
Great
Connect notes (nodes) together
Graph view
Integration with Pocket for bookmarks
Import notes from Word or Markdown
Import data via CSV
Import contacts
Import from Evernote
Save Google Map locations
Import QuipPages
Android and iOS apps
Audio transcription from audio and video files
Text recognition in images
View the note list as a graph or geographical map
Feedback page
Call outs
Awesome
43 customizable properties
The Web app is really well done
Firefox add-on for Web clipping
Zapier integration
Import Google Docs as notes from a Google Takeout ZIP file
Import from DropBox Paper
Tons of video tutorials
AI to generate a summary, a one-line description, and tags from a note
Conclusion
myReach is definitely worth checking out. It has a ton of functionality, great support, apps for different platforms, and a useful AI tool to summarize your notes or help you write.
Have a great note-taking week ahead!
The end.