OneNote
OneNote is fast, has many features, works on every platform, and synchronizes notes across all devices, for free. Export to PDF, work offline, format text, and link notes.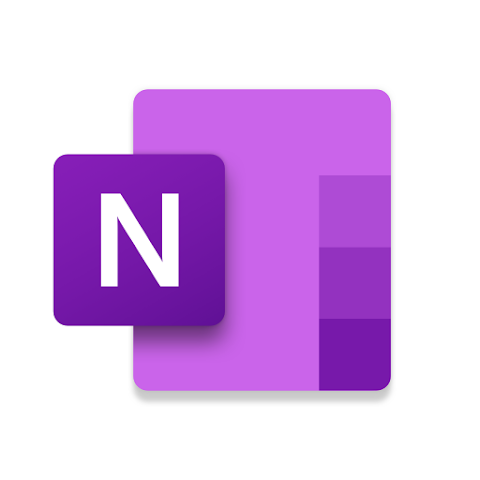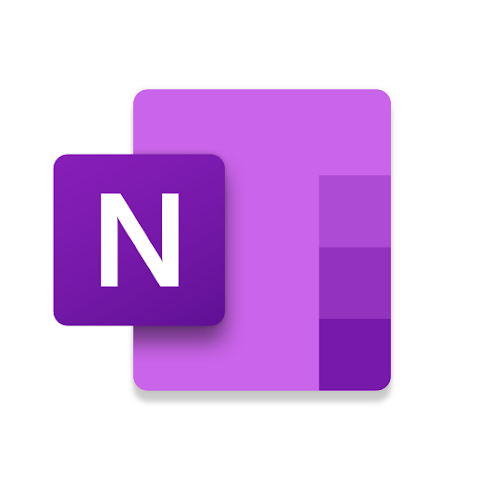 Microsoft OneNote is one of the Goliaths and it's definitely your grandfather's tool. It has been around for decades and downloaded on Google Play 500,000,000+ times, that's half a billion times! OneNote is part of Microsoft's Office 365 product suite so you'll get integrations with their products out-of-the-box.
This review solely focuses on using OneNote on an Android phone, specifically my Samsung S20 5G. I assume a tablet like the Samsung S-series will be a much better experience.
Overall, I was underwhelmed by the OneNote Android app.
OneNote actually has two types of notes which I found very confusing: Sticky Notes and regular "Pages" with no clear explanation of the difference. Basically, Sticky Notes are what you'd expect in a mobile app: easy to use and shows images. Pages are the full-blown notes kind of like documents but with an "infinite canvas" and you can draw anywhere. Theoretically, that's cool, but practically not so much.
On the downside, the app was not easy to use and I had to pan and zoom to see the page contents. This is a sub-par experience on a smartphone unless you have something like the Z Fold which, yes, I want for Christmas! OneNote is definitely not local first and it requires a Microsoft account but that is "free" for consumers if you live in their cloud or if your company subscribes to Microsoft 365. OneNote does not support Markdown and doesn't support tags in or on a note.
On the upside, OneNote is very fast, has many features, works on every platform, and synchronizes notes across all devices, for "free". You can export to PDF, work offline, attach images, record audio, format text to your heart's content, and link notebooks, sections, and pages. With so many users and such a big company behind it, there is a lot of material online to get help.
A cool feature that I haven't seen on any other note app is OneNote Badge which puts an overlay on Android so you can add a note quickly from anywhere. It can be dragged around to right or left of your screen.
If you are OK to go all-in with Microsoft, then this app will be fine. It was fun to play with OneNote and it also confirmed that Obsidian is still the right choice for me.
Read on for a couple of screenshots and the ugly, bad, good, great, and awesome aspects of Microsoft OneNote!
Screenshots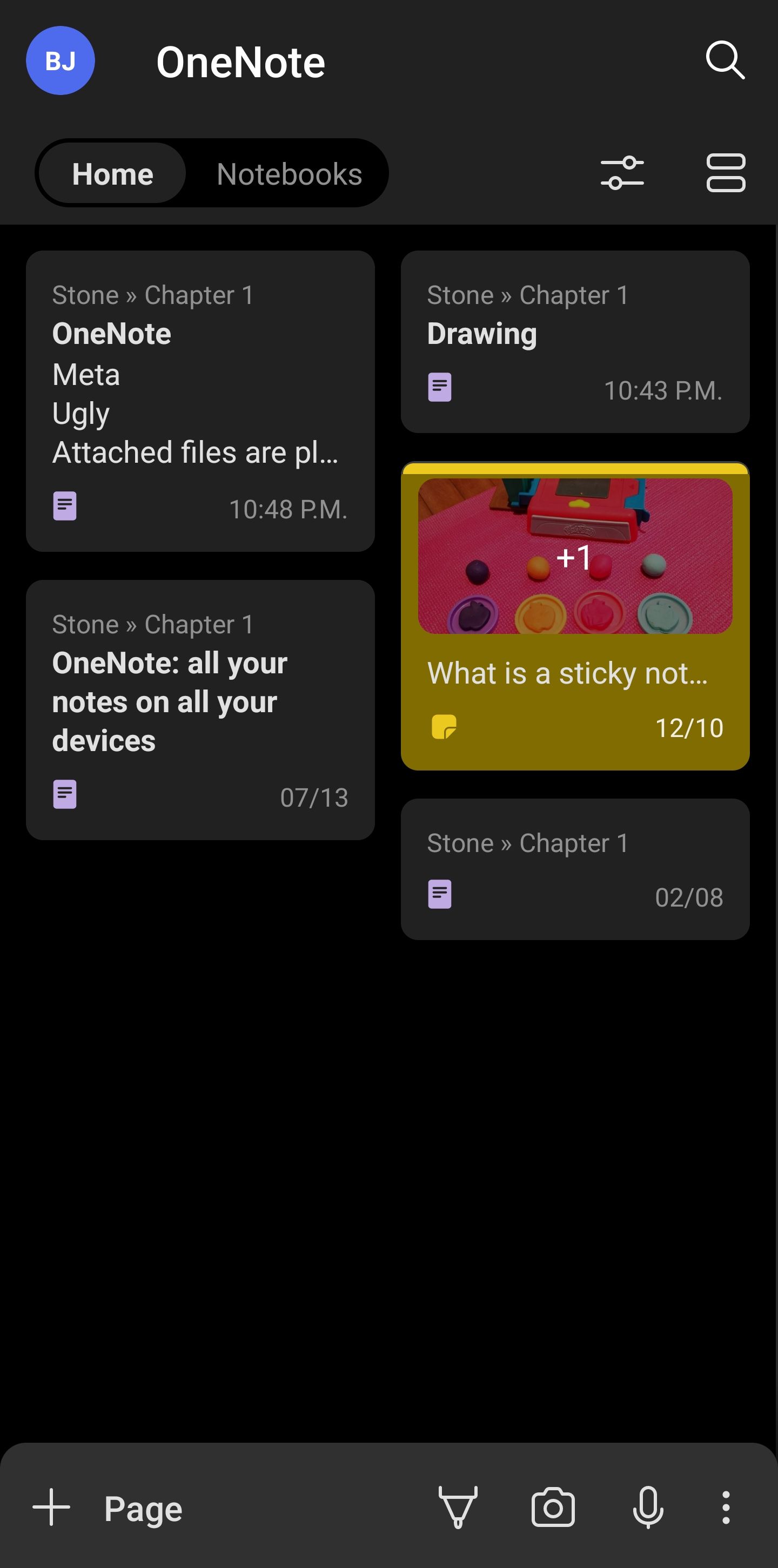 Meta
Score: 8/10
Version: 16.0
Google Play rating: 4.6*
Last updated: 2022-11-08
Developer: Microsoft
Location: Redmond, WA, U.S.A.
Ugly
Attached files are placed inline but can be moved
Not local first
Panning all the time drives me nuts!
Can accidentally drag the note on the canvas and it's a pain to drag it "back" to the position it was initially placed
Bad
An inline check box on a bullet shows both the checkbox and the bullet
Text bullets don't wrap so have to pan right and left
No Markdown support
No tags in or on a note
1 font and 1 font style
Not many custom settings
The attached image thumbnail preview is only for Sticky Notes
When creating a link to another note, it doesn't suggest a list of notes as you type the title
Can't share a formatted version of the note via email, only as a PDF attachment or plain text
Good
Text formatting: bold, italics, underline, strikethrough
Highlight
Undo and redo
Nice font and size for note titles
Unordered list (aka bullets)
Numbered list
Hyperlinks NoteApps.ca
Indent and outdent
Toolbar
Inline checklist
Copy entire note
Inline images
Share as text
Dark mode
Search within and across notes
Notebooks
"Sticky Notes" for quick notes
Sort by created date, modified date, alphabetically
List view and grid view of notes
Filter by OneNote Page vs. Sticky notes
Share via email (text) puts the note title in the subject line
Great
Fast
Easily re-order items with drag and drop
Attach files
Android quick actions: create a page, create a to-do list, insert a photo, record audio
Add a note to the home screen
5 Android widgets
Pinch to zoom in or out
Good image editing
Drag and drop to manually sort notes
Share as PDF
Awesome
Synchronized across devices
Link to another note with [[title]]
Amazing speech to text
Draw anywhere (see Ugly)
OneNote Badge which puts an overlay on Android so you can add a note quickly from anywhere. It can be dragged around to right or left of your screen
The OneNote feed can automatically sync your Sticky Notes, Samsung Notes, and OneNote notebook pages from all the accounts you have used to sign in to OneNote on your Android device in one unified view.
Dictate notes in 27 languages
Apps for Windows, iOS, Android, Web
Grabs text (OCR) from images and files
Online help