Writeily
Open-source, local-first Markdown note-taking app that is no longer being maintained unfortunately.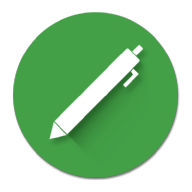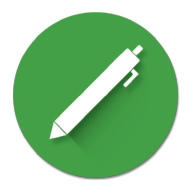 Welcome to episode 64 of my insane adventure to find the best Android note-taking app for me!
💡
A warm welcome to the single new subscriber this week: Jorge from Uruguay!
This week I reviewed another hidden note-taking app, not a gem but it was fun to find an open-source, local first app.
On the downside, it's fairly basic, the editor is a bit wonky, and the searches only search note titles, not the body, ugh. On the upside, it supports Markdown and has good options for sharing including text, HTML, or images.
Noteily hasn't been updated since 2015 but it still runs well on old hardware and new hardware. Maybe someone will see this review, fork it and carry it on?
Quote
Simply and elegantly compose notes in markdown or plain text. Organize by folders, save and access files from external storage, and restrict access with a PIN lock.
Screenshot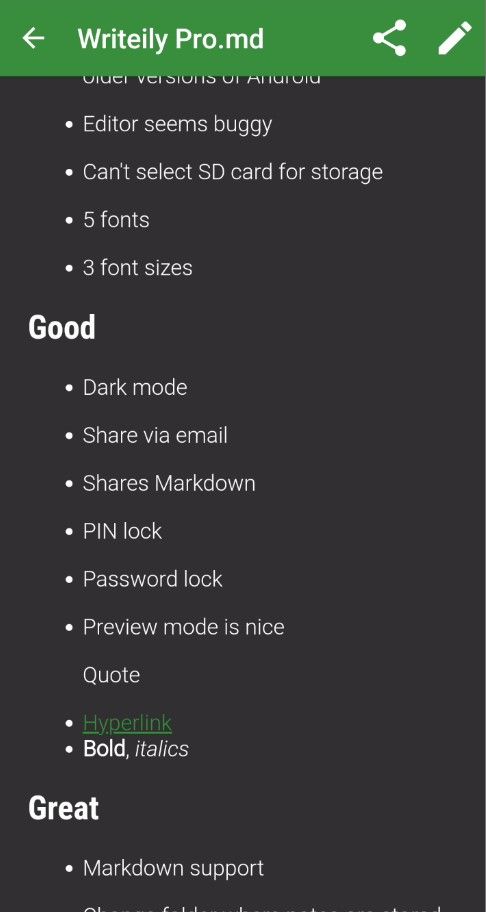 Meta
Ugly
Last updated 2015
Search only searches the note titles
Bad
Warning when launching that it's for older versions of Android
Editor seems buggy
No undo or redo
Can't select SD card for storage
No checkboxes
No linking of notes
No WYSIWYG editing
Good
Text formatting: Bold, italics
code and code block
Dark mode
Share via email
Unordered (bullet) lists
Shares Markdown
PIN lock
Password lock
Preview mode is nice, reminds me of Markor
5 fonts
3 font sizes
Dark mode
Toolbar
Preview a note
6 levels of headings
Share as plain text
Setting to open notes in preview or edit mode
Quote
Great
Markdown support
Change the folder where notes are stored
Import notes
Share as image
Password on the app (pin or alphanumeric)
Share as HTML
Awesome
Open-source (MIT License)
Fast
Free
Local-first