Day one
Supports text formatting but only two fonts, has a calendar view, "on this day", a nice user interface, the ability to filter notes by places, synchronize notes across devices, and IFTTT integration.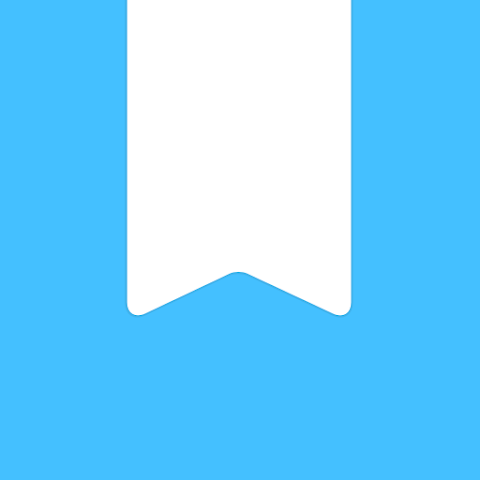 Welcome back! I'm now at Episode 88 in this, what appears to be, unlimited series of reviews of Android note-taking apps. Before getting into this week's app, a quick note to our sponsors.
💡
A big THANKS to Simon from Germany for joining this week and it's cool that you're a Readwise user like me!
Another diary app this week, this one was created by Paul Mayne over a ten-year period with his company Bloom Built which was then acquired by Automattic in 2021. Automattic is the same company that is behind WordPress and SimpleNote which I reviewed in Feb so you should be comfortable using them. It appears that Paul is still working on the product as Head of Day One at Automattic. Nice to see that his hard work paid off!
Day One app supports all of the formatting options you would need with many font sizes but only two fonts. It supports a calendar view, "on this day", a nice user interface, the ability to filter notes by places, synchronize notes across devices, and IFTTT integration.
On the downside you can only attach a single photo in the free version, line spacing seems too much, sharing via email to Fastmail didn't include the body of the note, exporting to Google Drive does not include images, no input via Markdown tags, and no API.
Their pricing is reasonable at USD 34.99 per year considering all of the functionality and unlimited storage. With a Premium subscription, you get unlimited photos, video, audio recordings, devices, journals, themes, drawings, embedded PDFs, scanning, integrations with Fitbit and Strava, and custom text message reminders.
Overall a very good app. Please read on for the ugly, the bad, the good, the great, and the awesome aspects of Day One.
Screenshot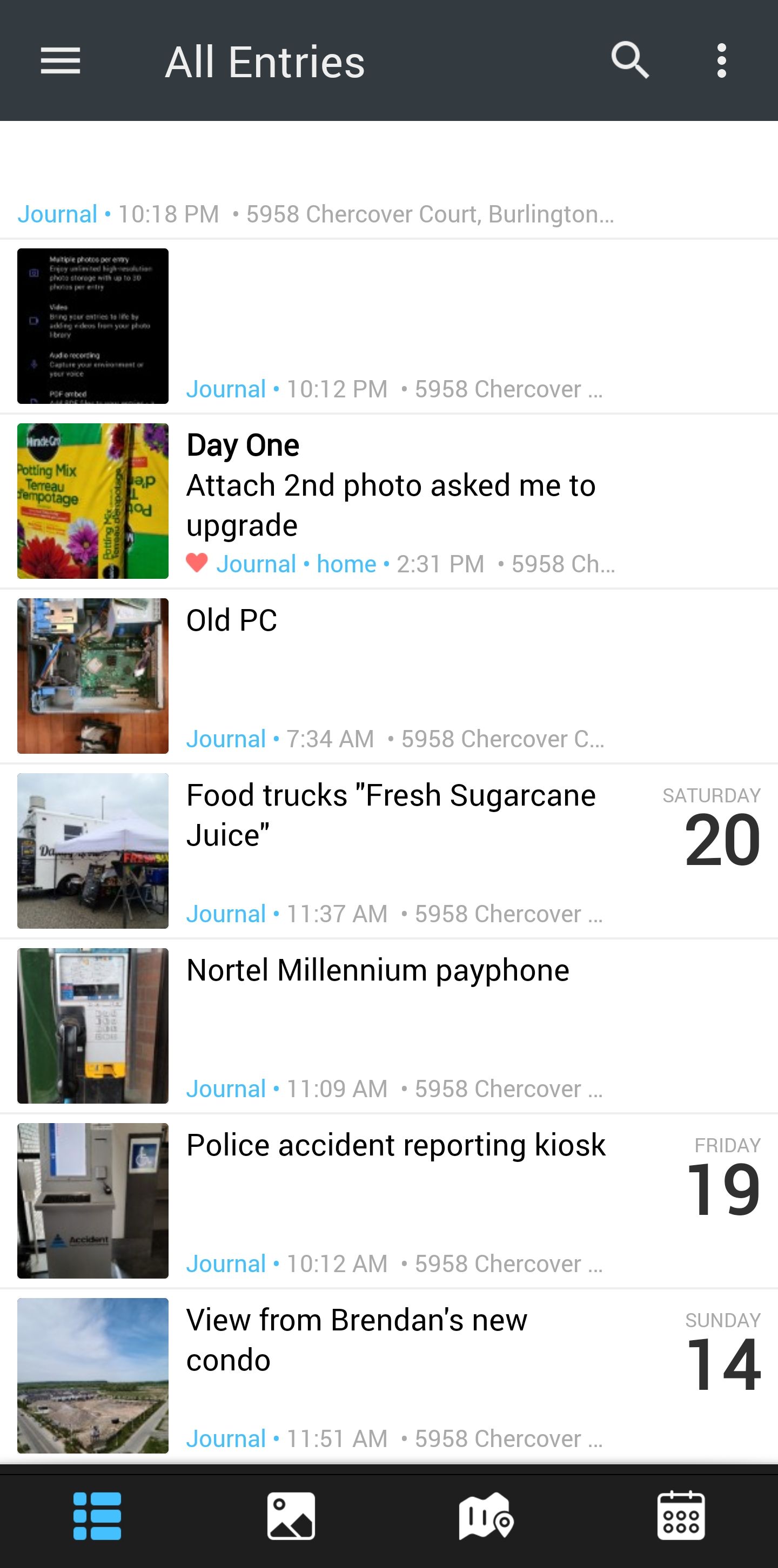 Quotes
Day One is a journaling app developed by Bloom Built, Inc. and founded on the idea that journaling need not only be text on paper. Photos, tags, locations, weather and sorting should all be a part of journaling. Day One combines the simple daily log, event log, activity log and multiple other logs, along with a photo album and long-form expressive writing, to create an app that is truly multi-purpose and designed to be an app that is used throughout a lifetime.
Meta
Score: 7/10
Device: Samsung Galaxy S20 5G
Google Play rating: 4.2*
Developer: Automattic
Location: Lehi, Utah, U.S.A.
Ugly
Crashed
Requires an account, not local first
Bad
Attach 2nd photo asked me to upgrade
Changing a bullet to numbered list or checkbox causes all of the bullets in the same block to be checkboxes
Line spacing is too much
Share via Fastmail email didn't include the title or body of the note only the attachment
Export to Google Drive does not include images
"Favorite" a note but "unstar" to unfavorite, why use different terms?
Can't input with Markdown tags
No API
Good
Text formatting: bold and italics
Bullets
Numbered lists
Inline checklist
6 heading levels
Includes geo-tag
Includes weather
Undo and redo
Dark mode
Search across notes
31 font sizes (11 to 42)
2 fonts
Tags on note
Passcode on app
Backup and restore
Hyperlink
Code
Quote
Code block
Horizontal line
Word count
Character count
Filter notes by tag, favourite
Favourite a note
Add a reminder
Export to Google Drive in JSON format
Inline images
WYSIWYG editing
Toolbar
Great
Fast
Offline first
Tags look great in the note list
Attach video (premium)
Attach audio (premium)
Gallery view of photos
Map view of notes
Templates
Nice metadata screen
Image thumbnail in the note list
Photo button to quickly add a photo from the main screen
Import from Instagram
Export the entire journal to PDF
Multiple journals
Apps for Android, Apple iOS, Watch, MacOS, and Web
PDF attachments (premium)
Email entries (premium)
Text entries (premium)
Unlimited journals (premium)
Awesome
"places" calendar view
On this day
SMS to add an entry (upgrade)
Swipe left or right to go to the previous or next day
Filter notes by places
IFTTT integration (premium)
Sync between devices (premium)
Thanks again for subscribing and have a great note-taking week ahead!