Logseq
Logseq is an open-source, local-first, block-based, outliner and task manager. It's fairly structured and notes and tasks are stored in a "graph". Notes can be linked together, you can record audio attachments, and include inline images which are all really nice features.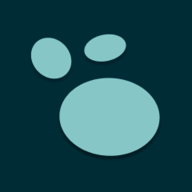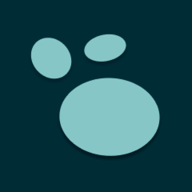 Welcome to my 56th Android note-taking app review! Logseq has been on my backlog for a very long time and ticks off most of the checkboxes for what I'm looking for in the best note-taking app.
I didn't realize they had an Android app until someone on reddit corrected me. The app is currently in beta and not in Google Play so it's not surprising that I didn't know.
Logseq is an open-source, local-first, block-based, outliner and task manager. It's fairly structured and notes and tasks are stored in a "graph". Notes can be linked together, you can record audio attachments, and include inline images which are all really nice features. Encryption is experimental so I didn't test it.
Because Logseq is a journal-style outliner, everything is a bullet aka "block" which is not how I like to take notes. Unlike 95% of the other apps I've tested, Logseq kind of "forces" you to start with journals and then most of the functionality revolves around this. You can create separate pages via the sidebar or by typing the name of a new note in square brackets inside a bullet like this: [[new note]] but that's not obvious to a newbie.
I actually enjoy writing a daily journal now that I've done it for a couple of months but not as my primary note-taking method. Journey piqued my interest and then Diarium pushed me over the edge to enable the daily journal feature in Obsidian.
According to Crunchbase Logseq Inc., a private company, received $4.1M in funding from Andreessen Horowitz in May 2022. For this reason, I would wait a year or so to see how this flushes out. Given the return on investment that startup funders look for, I'd expect a lot of things to change and either become paid options or new paid options will be created like first-class device sync and publishing.
Screenshots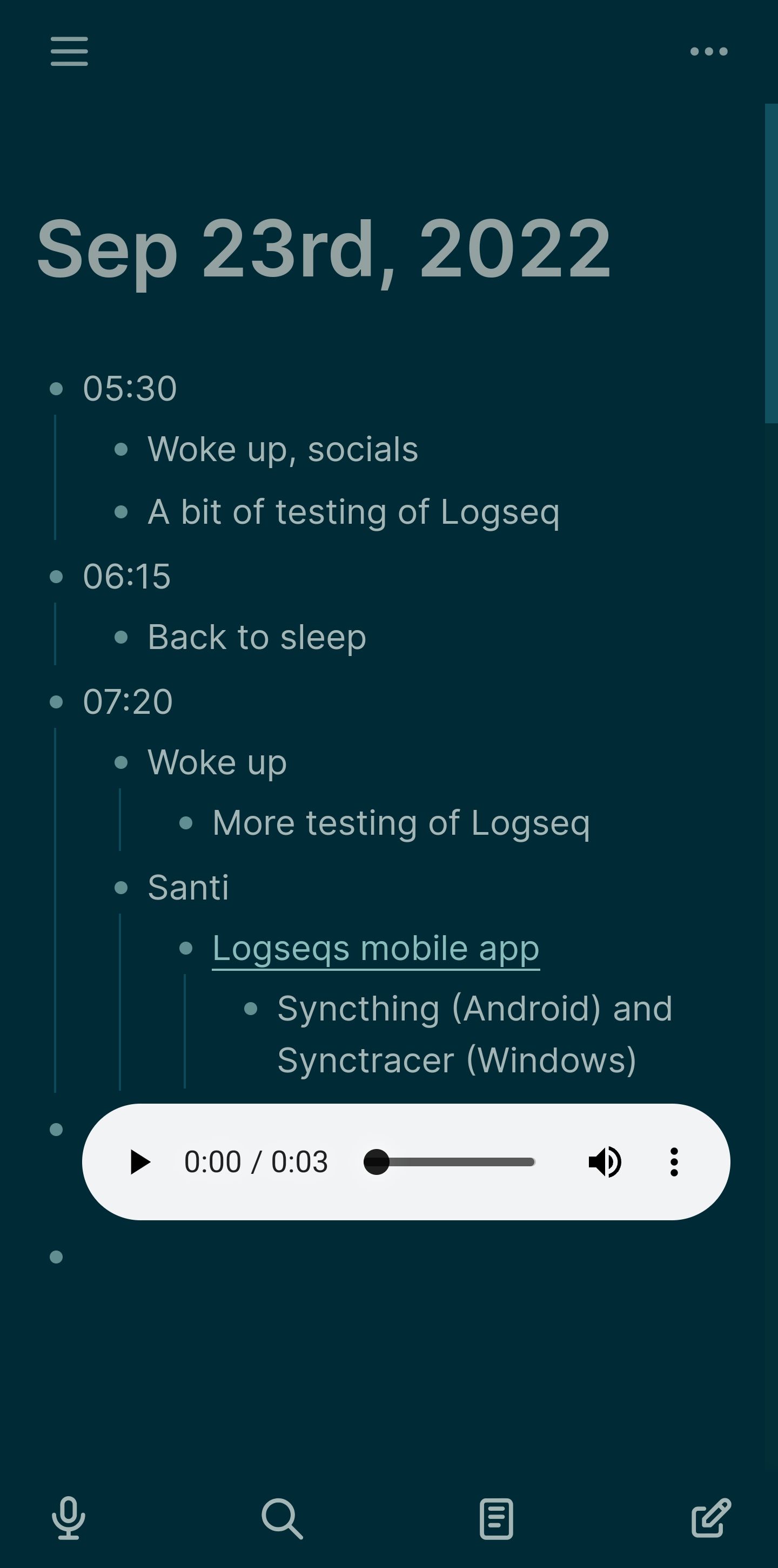 Quotes
Logseq is a privacy-first, open-source knowledge base that works on top of local plain-text Markdown and org-mode files. Use it to write, organize and share your thoughts, keep your to-do list, and build your own digital garden. - [1]
Qin and Co. created Logseq as an open-source "passion project" in early 2020, though it has only existed as a formal company for the past year. - [4]
It was through Logseq's open source community that Qin connected with his co-founder ZhiYuan Chen (Engineering, formerly Mogujie) and Huang Peng (Engineering, formerly Hoolay.cn), An Vu (formerly engineering at NASA/JPL) to create the company. - [3]
Logseq's seed funding round included investments from Stripe CEO Patrick Collison; Shopify founder Tobias Lütke; ex-GitHub CEO Nat Friedman; Quora founder Charlie Cheever; renowned software developer Dave Winer; Andreessen Horowitz partner Sriram Krishnan; Craft Ventures; Matrix Partners; and Day One Ventures. - [3]
Meta
Ugly
Bullets aren't shown in preview mode. I thought I had made a mistake since all of the bullets were gone but they came back 10 minutes later :)
No Markdown-based checkboxes
Clicking back exits the app which is standard Android but I wish it would prompt me as I kept having to relaunch the app. Obsidian does the same thing. It would be good to have an option to disable that or prompt "Are you sure you want to exit?"
Couldn't figure out how to import Markdown. Even though the UI said you can import them, there was no menu choice for that
No share option for a specific note
No backup and restore
No cloud sync - you can roll your own
No Android widgets
Couldn't figure out how to create a template on Android but there was an option to use a template, that was annoying
Bad
When I hit Enter it doesn't create the next bullet. If I touch the screen or press Enter twice it creates the bullet
No WYSIWYG editing
There are no cursor movement toolbar buttons
The calendar toolbar button didn't do anything
One font
One font size
No Android long-press menu options (MINOR)
I kept looking for Settings in the left sidebar menu but it's in : menu
Expand and collapse on my Samsung was tricky, kept loading the block
Good
Bullets
Text formatting: bold, italics, underline, strikethrough
Highlight text
6 Heading levels
code
code block

Formatting toolbar
Nice grey horizontal line after each heading
Undo
Numbered lists
Inline images
Hyperlinks
Export to text
Preview mode (see Ugly)
Search across notes
Dark-ish mode, kind of a blue-ish green colour which is not bad
Export to EDN (but haven't looked at this format, so I'm just saying good to be nice)
Embed HTML (not sure it's useful on Android)
Date format setting
Export to JSON
Tags
quote
Great
Outliner
Move bullets up and down
Expand and collapse sections, aka blocks
Embed YouTube video
Daily notes
Audio recording in a note
Themes using CSS
Export the theme
Keyboard shortcuts if using a Bluetooth keyboard
Import from JSON, EDN, or Markdown
Markdown support
Priority using [#A], [#B], [#C]
Create checklist items with keywords LATER, NOW, TODO, DOING, DONE, WAITING, CANCELLED
Filter by checklist items like NOW
Callouts
Embed a page from another note (didn't try)
Embed a block (didn't try)
Org-mode editing
Lots of help on their Community Hub
Awesome
Open-Source
Local first, no account required
Link notes together
Backlinks
Tables, although extremely difficult without a tool to help create them
Zotero integration (haven't tried it)
Swipe to indent or outdent
Command menu with /
Templates (see Bad)
Embedded Tweet
Embedded YouTube video
Flashcards (haven't tried it)
Graph view - just put it here because people seem to love graphs, I don't have much use for them yet, especially on an Android phone!
Bottom Line
Logseq is great for people who want to journal and take logs of their day and work. I haven't tried their desktop app but expect it would be better. The Android app feels only partially baked so I'm sticking with Obsidian for now.
References