Workflowy
A powerful and freemium outliner that is not local-first but is very fast with apps for every platform you'd need, amazing filtering abilities, and you can get your notes out at any time.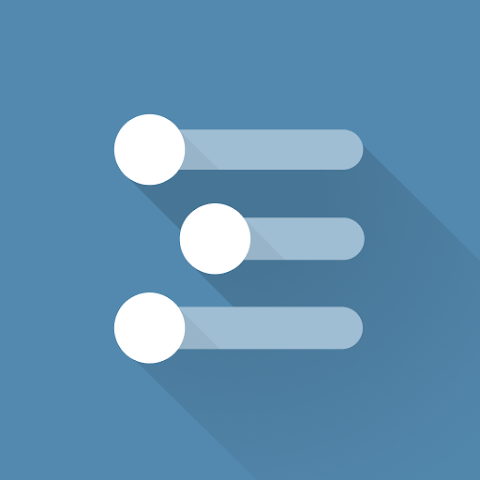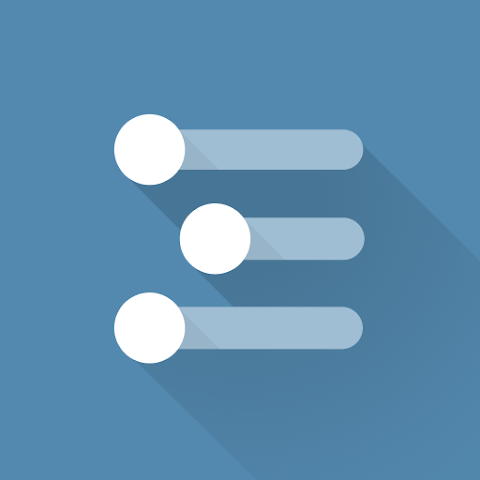 Welcome to Episode 74 of my never-ending journey/obsession to find the best Android note-taking app. Will it ever end?!
Thanks to Sen and, in turn, Eleanor Konik who I consider the Obsidian Yoda and who graciously gave a shout-out to my favourite fleeting note app Drafting and to my post on it in her Weekly Obsidian Roundup yesterday. Thanks to both of you as that resulted in a few new followers!
💡
Welcome Ricardo from no-fixed address, Esther from New York, Reginald from Florida and Captain Nemo (!) from Italy.
This week's app is Worflowy which my sister Janet started using back in 2016 mostly for work but then also with her family and our families. Looking back at my old emails, the first time I heard of it was in Scott Hansleman's 2012 talk "It's not what you read, it's what you ignore". I highly recommend watching that video, not now, after you read this! :) Back then the app was called WorkFlowy and somehow was renamed to Workflowy, so less emphasis on flow? I kid!
Workflowy was started in 2010 by Jesse Patel who seems to be there still 13 years later and Michael (Mike) Turitzin who sold most of his part and is now a Software Engineer at Figma. Both graduated from Stanford, Jesse in 2003 with a BS in Product Design and Mechanical Eng. and Mike in 2005 with a Masters in Comp Sci. What's interesting is Mike's LinkedIn profile shows that he studies focused in graphics design and then he built a completely text-based editor. I understand why he's at Figma!
Now that we know who started Workflowy, let's see who else owns it. Why? If that's where you're keeping your personal notes, it's good to know who is protecting them and keeping them safe from bad actors/actresses!
They had four investors including Y-Combinator where they started plus Will Smith (not the one you're thinking of) from Octave which also invested in another big note-taking app Notion and 27 other companies. Other investors include Precursor Ventures where Workflowy is one of their 390 investments and UP2398 run by 3 ex-eBay folks including Billionaire Pierre Morad Omidyar who founded eBay, Alex Poon, and Randy Ching. Now back out of that rabbit hole and let me tell you about the actual app!
Workflowy is a powerful and freemium Web-based outliner wrapped in an Android app, at least that's how it feels. I liked the Windows desktop app better than the Android app but the Android one is quite good. When you launch the app at first you will not be blown away. The UI is primarily light grey which is likely intentional to get you focused on writing vs. having something shiny to look at.
Because I'm not an outliner guy, I used headings # and did not enter my notes under the headings. Instead and unknowingly, I created outdented bullets which, in outlining lingo, are separate nodes. Once I remembered how outlining works, it was a better experience and result. For a new user, you could also be confused if you're moving from a text-writing app. When Janet shared a Workflowy link with our family 10+ years ago, I didn't quite get the concept. Now I see the light and, just like her Dynalist and Obsidian suggestions over the years, it reminds me how freakin' wise she is!
Workflowy comes with 5 fonts and you can add more if you upgrade, i.e. pay the premium part of freemium. It's USD 4.99 a month or 49.99 a year which is a bit much for me. I suppose if it's where I was to store my entire memory, then maybe that's OK but a lot of people cannot afford that amount. Yes, I know, clouds cost money to run but I want local first. Why? I want to be able to see the crazy stuff that comes out of my brain in my own filesystem and not depend on someone else's app to access my notes, data, and not-so-deep thoughts. End of mini-rant.
One of the many great things about Workflowy is that there are apps for Android, iOS, MacOS, Windows, and Linux so you have most of the platforms covered which is great. With the Pro version, you can backup your notes to Dropbox but from what the page said, it's only daily. OMG, I have so many thoughts that my body can't keep up and I can't lose 23 hours and 59 seconds of my notes! For most people I suppose daily is fine.
One odd thing. When I went into the setting in the Android app to link to DropBox, it launched a Web browser, asked me to log in, and then I had to go into settings again in the Web interface to set up Dropbox backups. That's super awkward.
Bottom line? Workflowy is very good because it's very fast, has apps for every platform you'd need, has amazing filtering abilities, smoothly integrated task management, and you can get your notes out at any time to plain text, formatted text, or OPML so you're not locked in. Most amazingly is the Kanban support which is how I like to manage my work. With the pro version, you get unlimited storage, themes, and options to share or edit files with other users.
That's enough (way too much?) verbiage so read on for the ugly, the bad, the good, the great and the awesome hit list I created for Workflowy.
Screenshots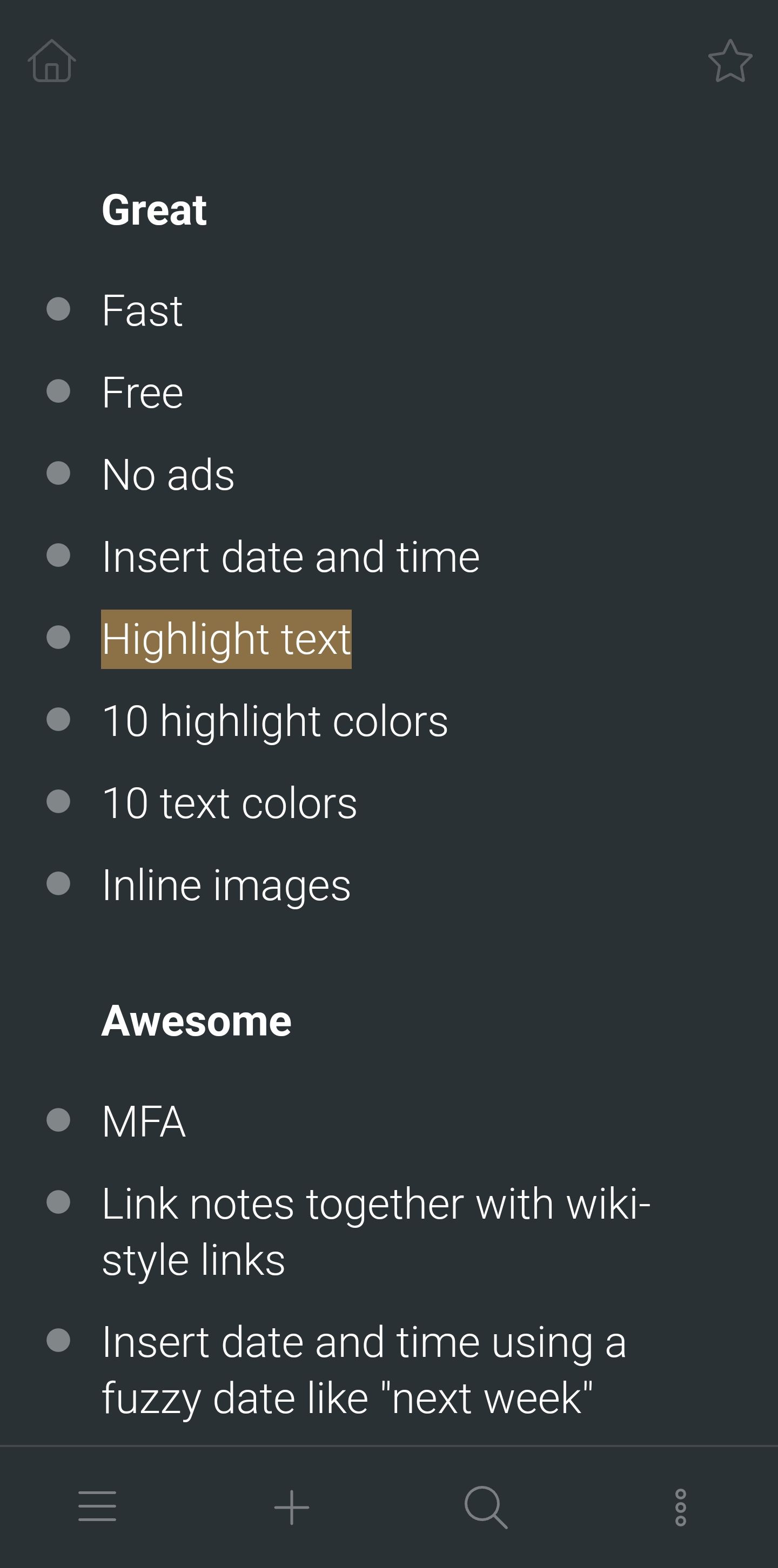 Meta
Quotes
Founded and grew WorkFlowy, a note-taking and collaboration tool based on infinitely-nested bulleted lists, to over 2 million users and profitability. Besides having a devoted following, WorkFlowy is notable for being one of the first single-page Javascript apps with no client-to-server latency slowing user interactions (such apps were rare when we launched in 2010, and front-end frameworks to produce them didn't yet exist).

I wrote ~80% of the code running in production, client and server. In addition, along with our small team I was heavily involved in product and UX design, growth-related experiments, infrastructure operations, and customer support - generally whatever needed to be done.

WorkFlowy was part of the Y Combinator summer 2010 batch. In 2017, I sold most of my stake in the company (which is healthy and continuing) in a funding round so I could move on to new projects.

[10] Michael Turitzin's LinkedIn profile
Ugly
Requires an account, not local first
Free account limited to 100 lists and items per month
Not end-to-end encrypted but encrypted at rest
Bad
Backup to Dropbox is daily? Is that because they use a truck?!
Undo and redo are not toolbar buttons but instead in a menu
No Markdown support - check how much trouble Frank Degenaar went to explain how you can use Markdown
Good
Text formatting: bold, italics, underline
Bullets (of course!)
Indent and out-dent bullets
/ for command menu
2 font sizes
Toolbar
Star a note
Undo and redo
Trash
Dark mode
Export to text
Export to OPML
Export to "formatted"
To dos
Inline images
Change thumbnail size for embedded images
Unlimited storage (Pro!)
Themes (Pro!)
5 fonts
3 more Fonts (Pro!)
Star a note
Great
No ads
Tags inline
Filter by tags
Insert date and time
Highlight text
10 highlight colours
10 text colours
Inline images
Log in with a one-time code valid for 10 mins
Option to add a password to your account
Backup to Dropbox
Unlimited lists and items (Pro!)
Share view only or edit (Pro!)
@assign tasks to another user
Lots of help and user guides
Awesome
Backlinks using [[wikilink]] style
Fast
Filter by highlight colour
Filter by changed by me, others
Filter by a change in last hour, day, 1 week
Filter by fuzzy dates like today, yesterday, last month, etc.
Filter by date-before, date-after
Embed content from YouTube, Twitter
Free for basic use with 100MB storage
Apps for Windows, MacOS, and Linux
Kanban board in desktop apps
MFA
Templates
Link notes together with wiki-style links
Insert date and time using a fuzzy date like "next week"
Mark a bullet complete
Daily summary of changes, additions, and completed items both on your lists and others (see screenshot of the email earlier in this post)
Easily delete account and content
the end.